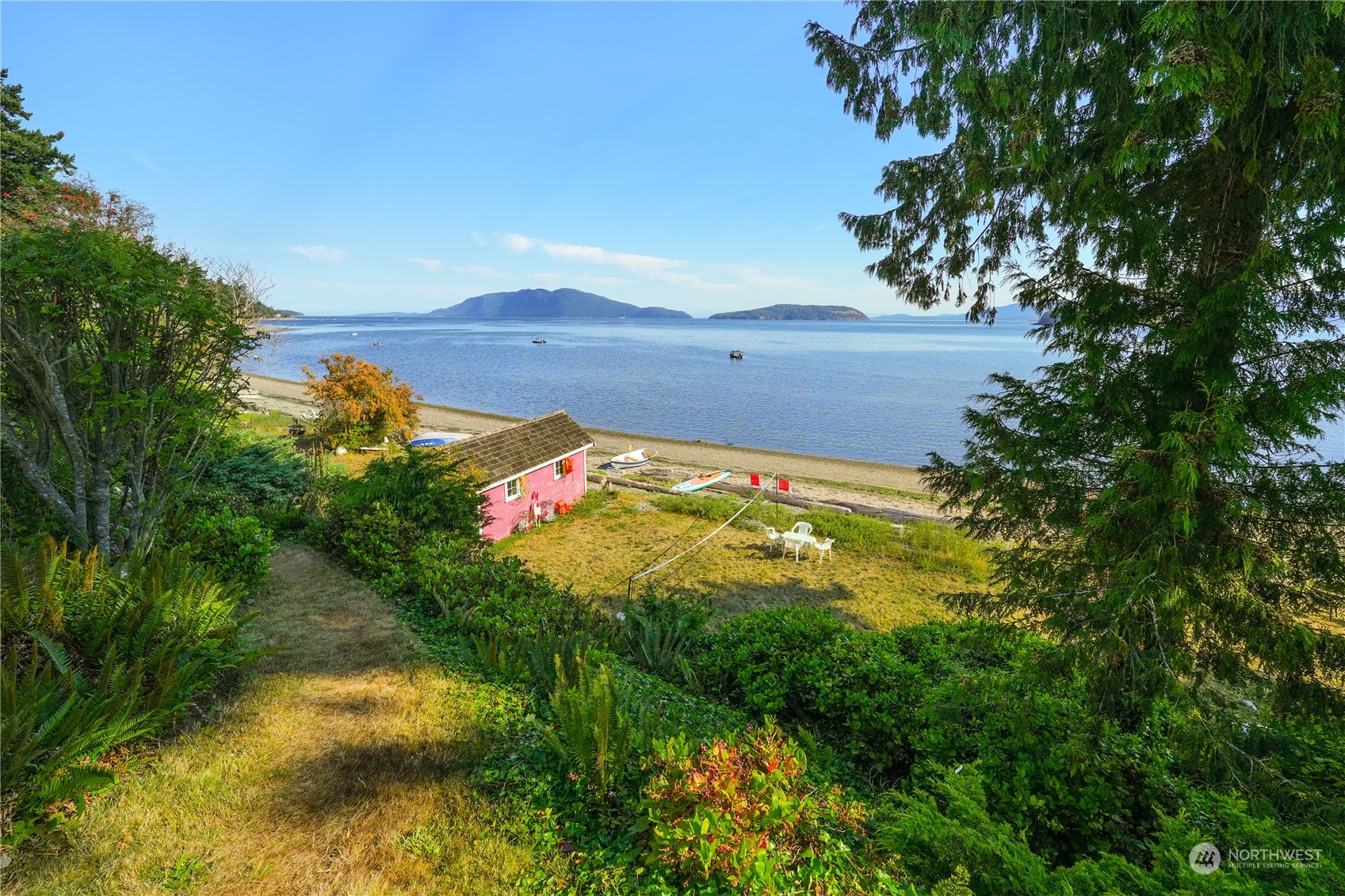 Down the path there is a set of stairs to the lawn & the beach.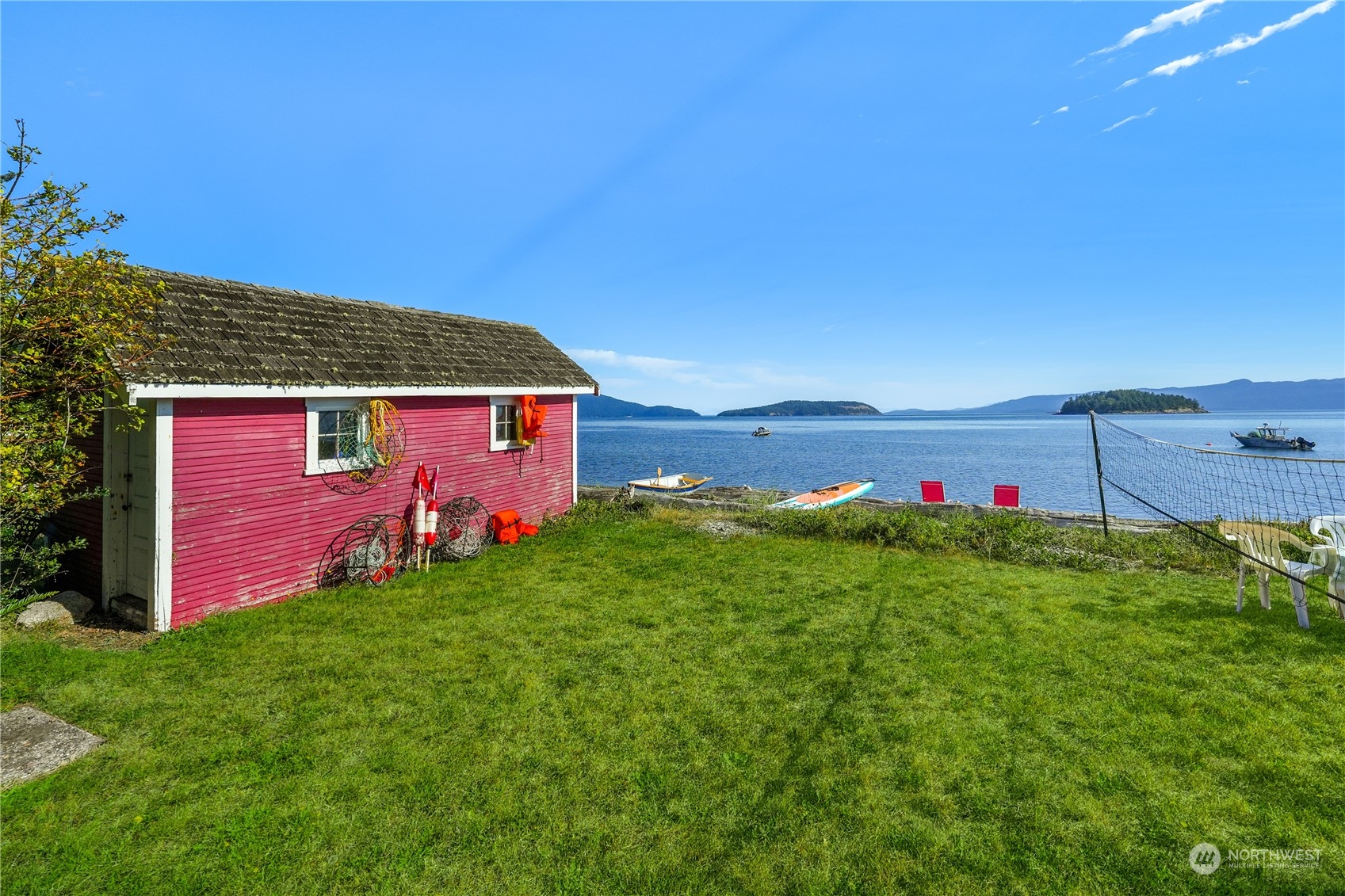 A grassy beach area is very rare! Big enough for volleyball!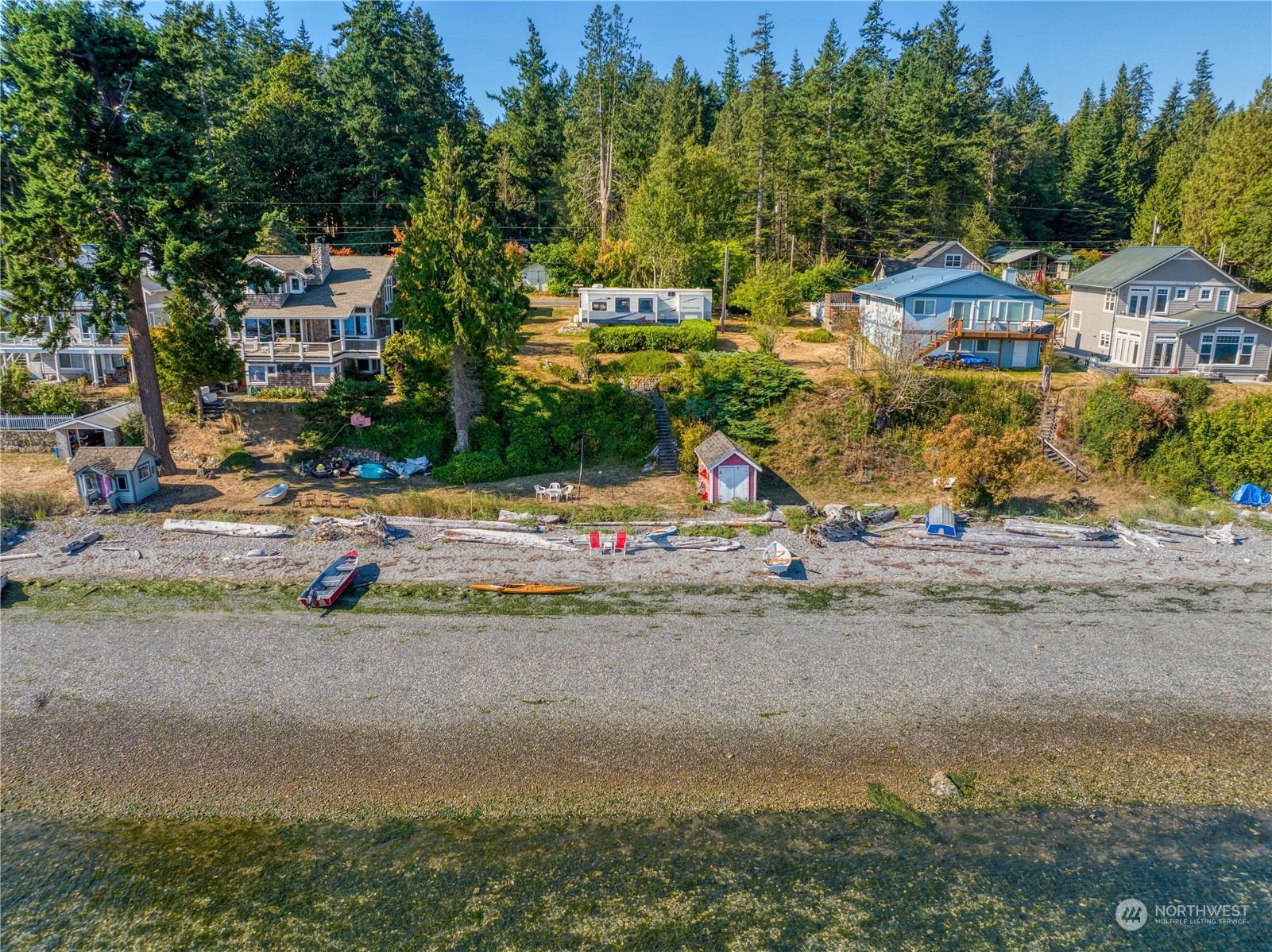 Most of the neighboring homes are on 50 feet of waterfront. The trailer is close to the center of the 100 feet.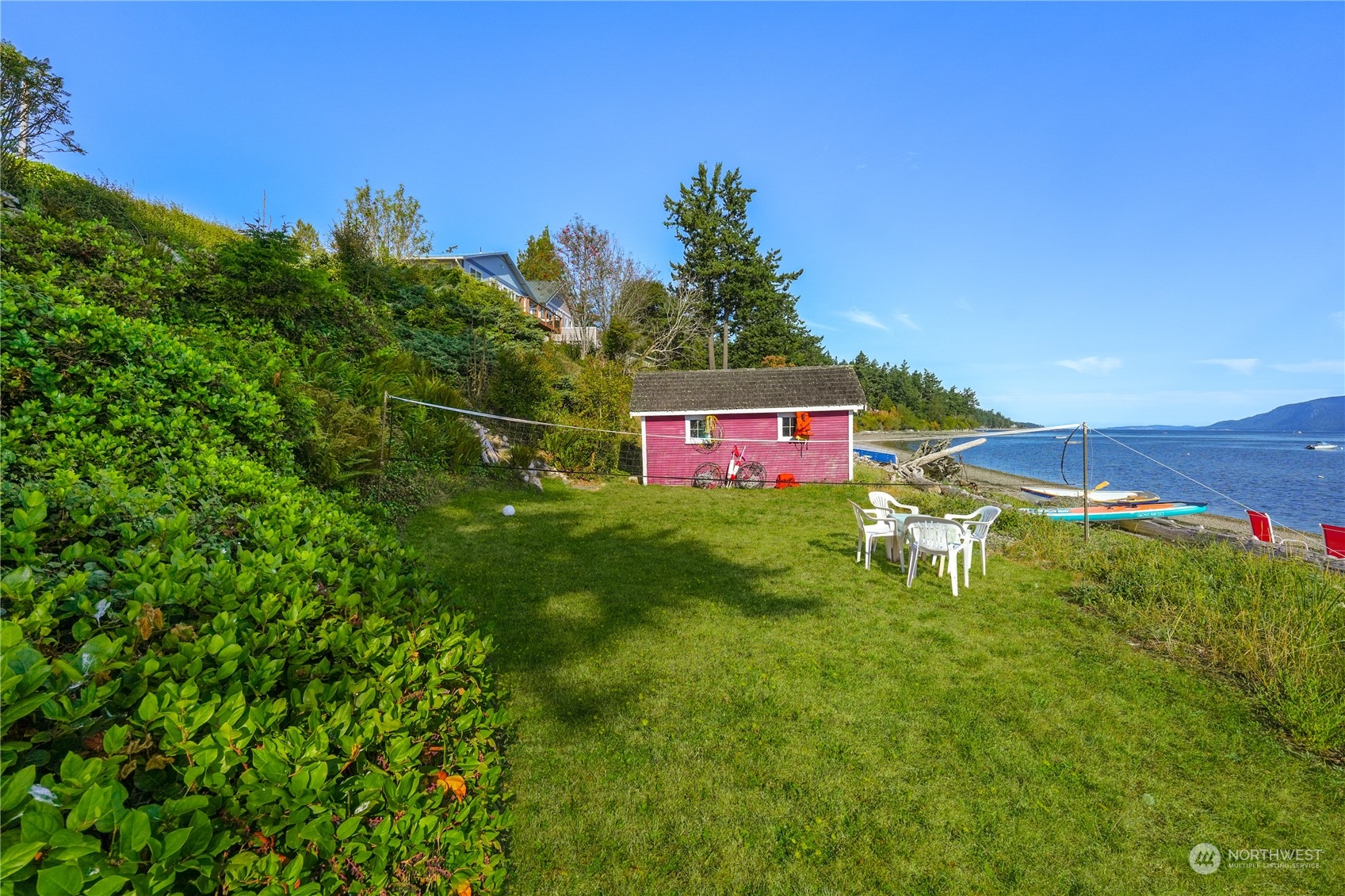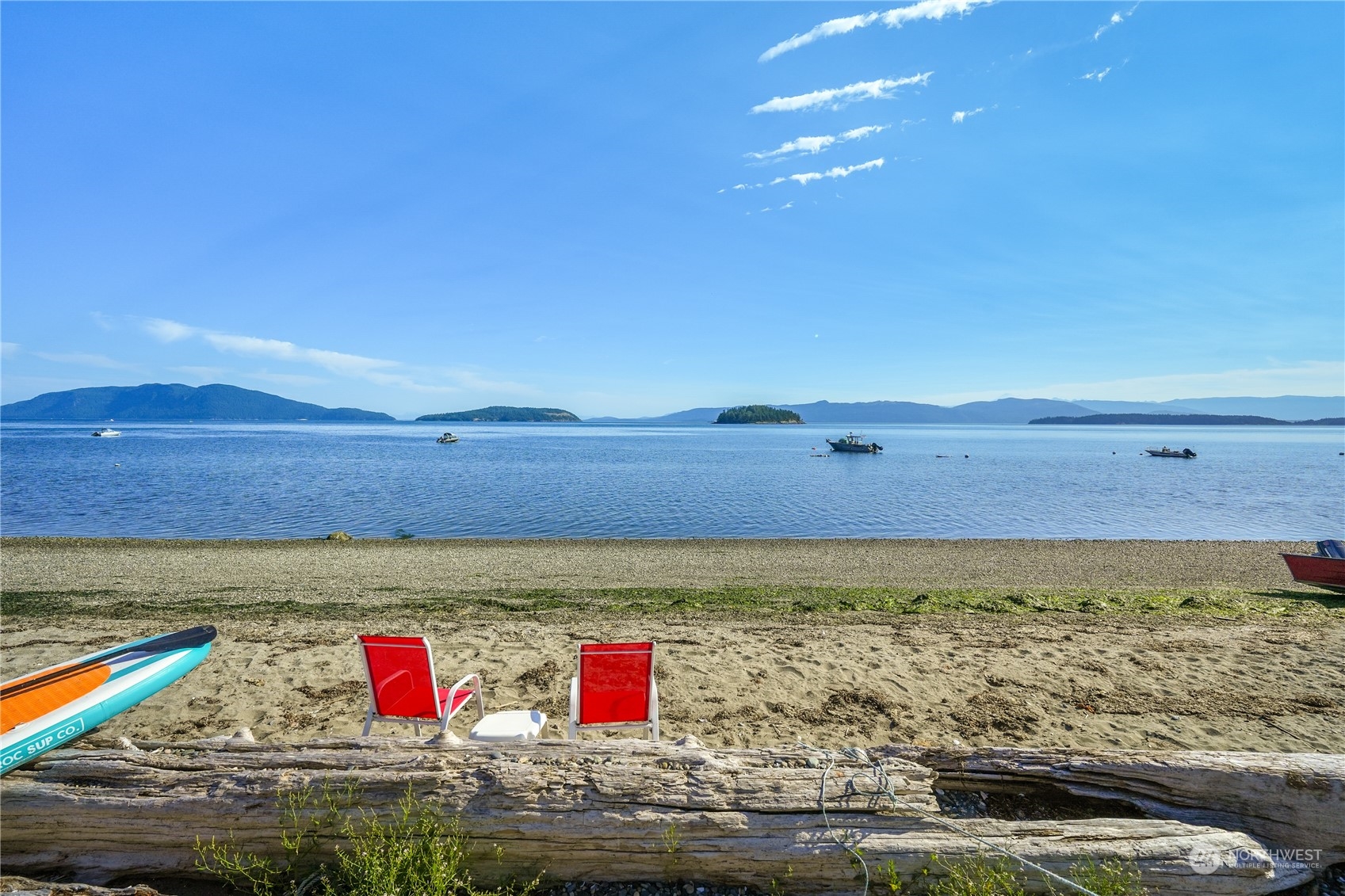 Beautiful sandy beach turns to small pebbles.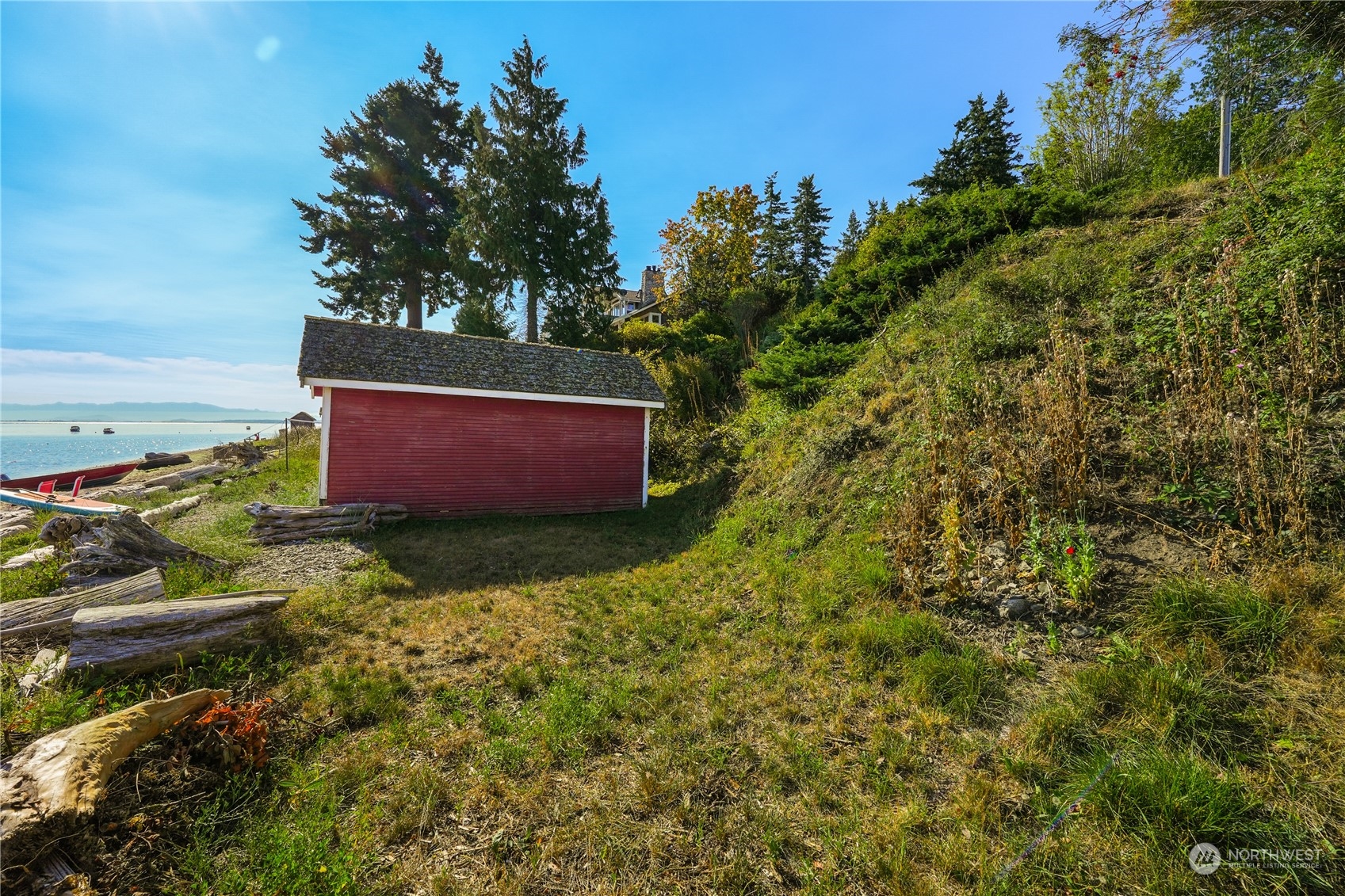 A good amount of the 100 feet is on the north side of the boat house.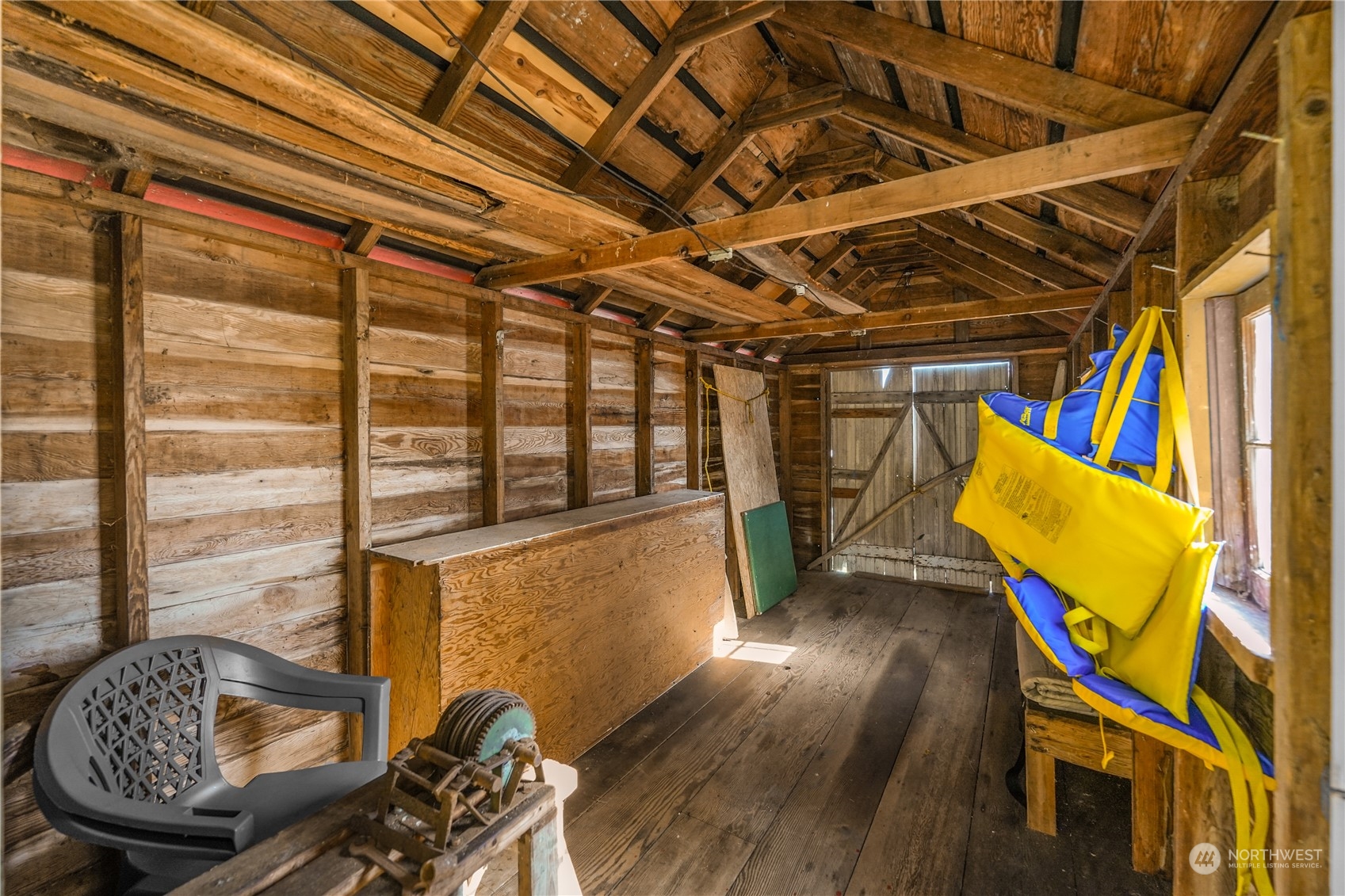 Use your imagination, this could be a fun bunkhouse with a few more windows....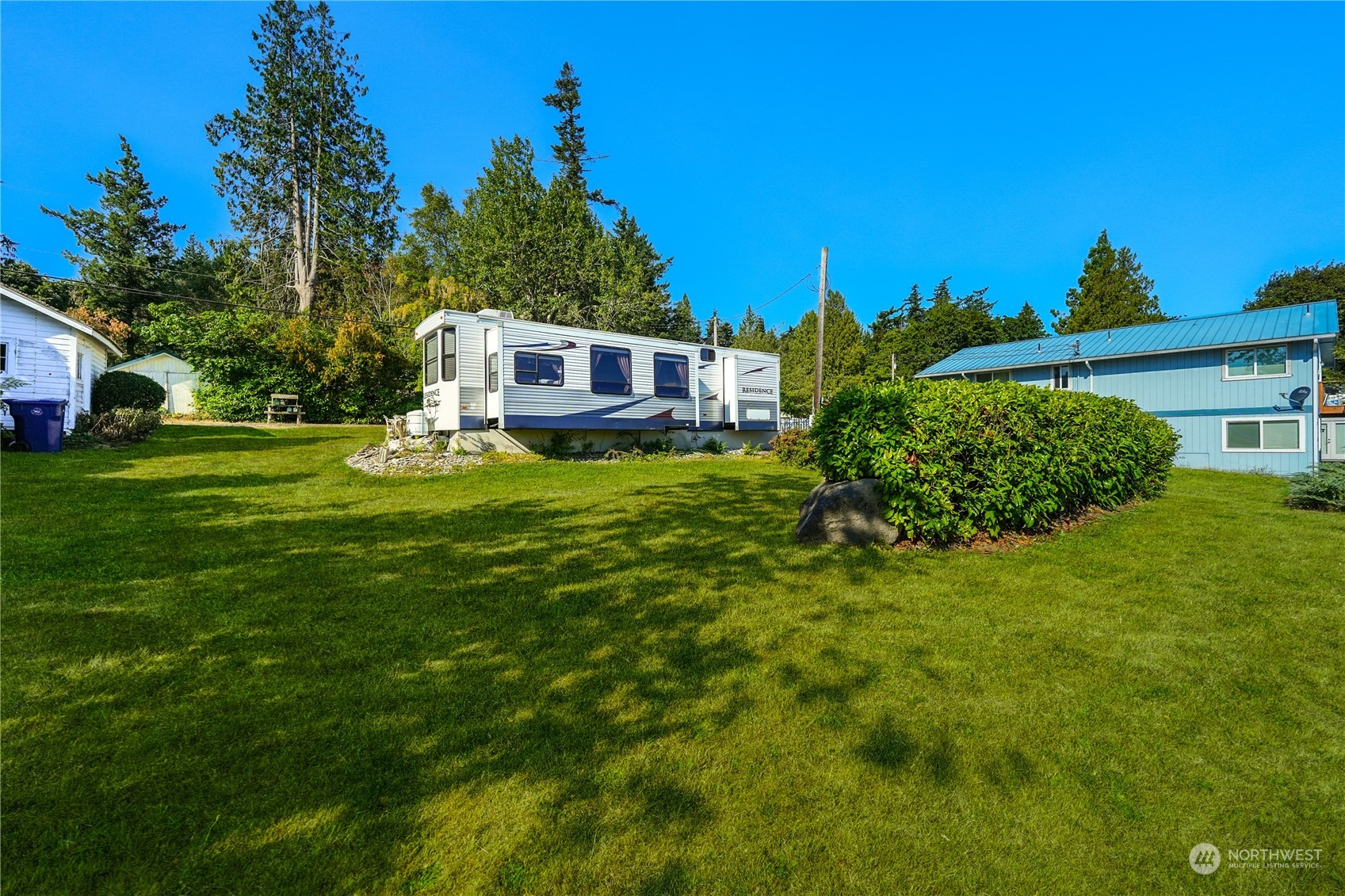 At the top of the path from the beach. Lots of room to build.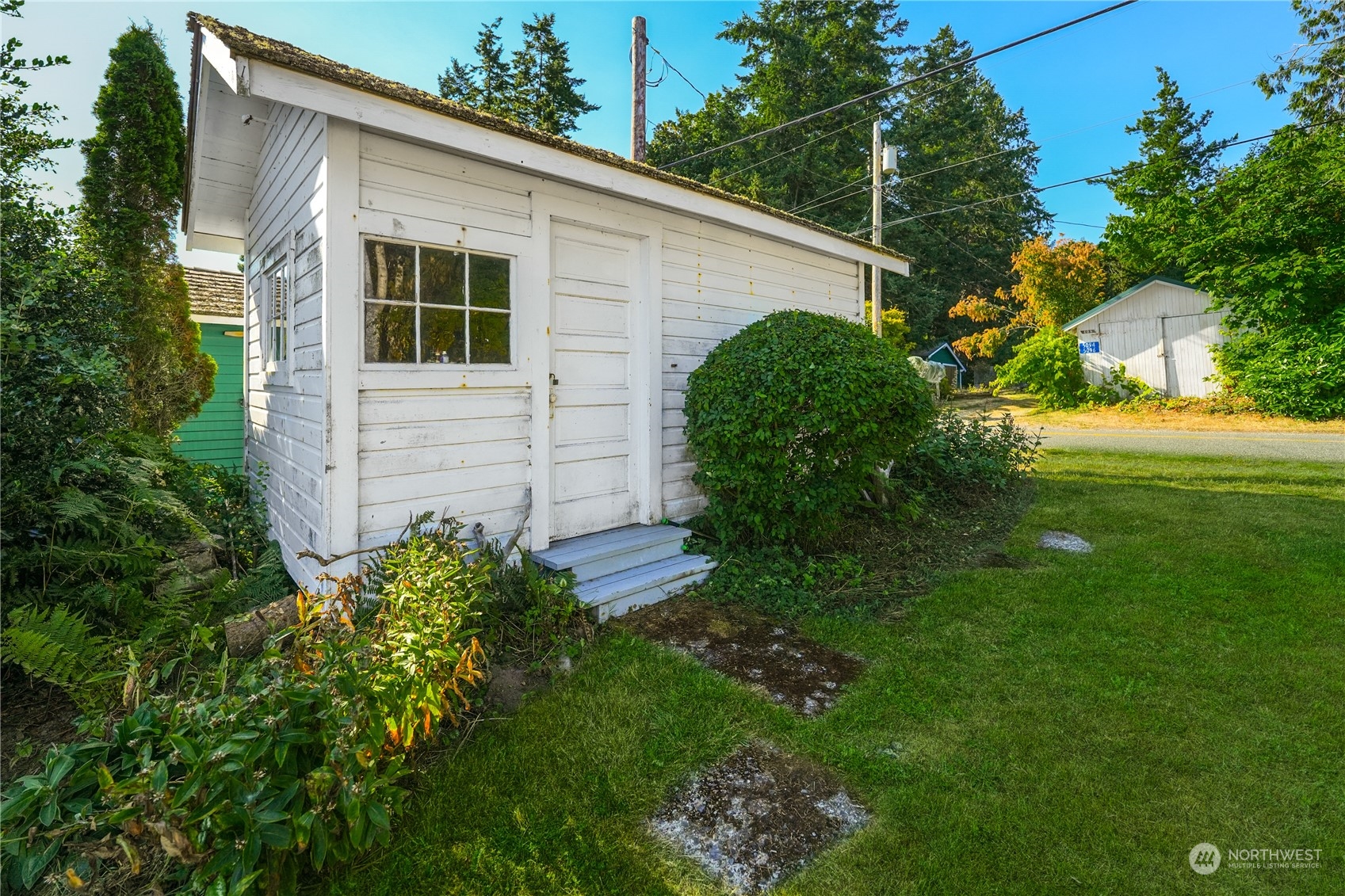 1930s garage... artists studio?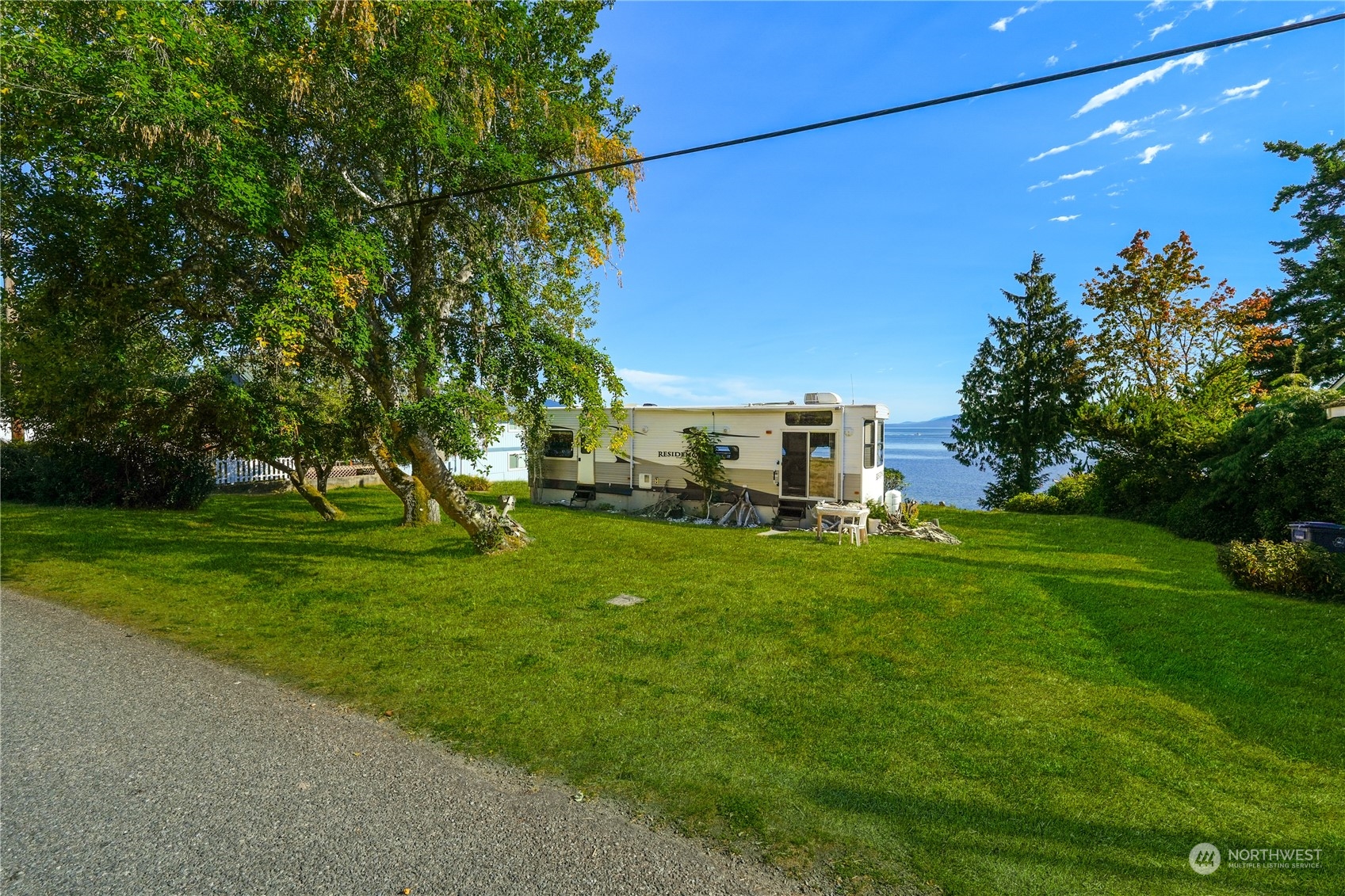 There is an apple tree, two laburnums.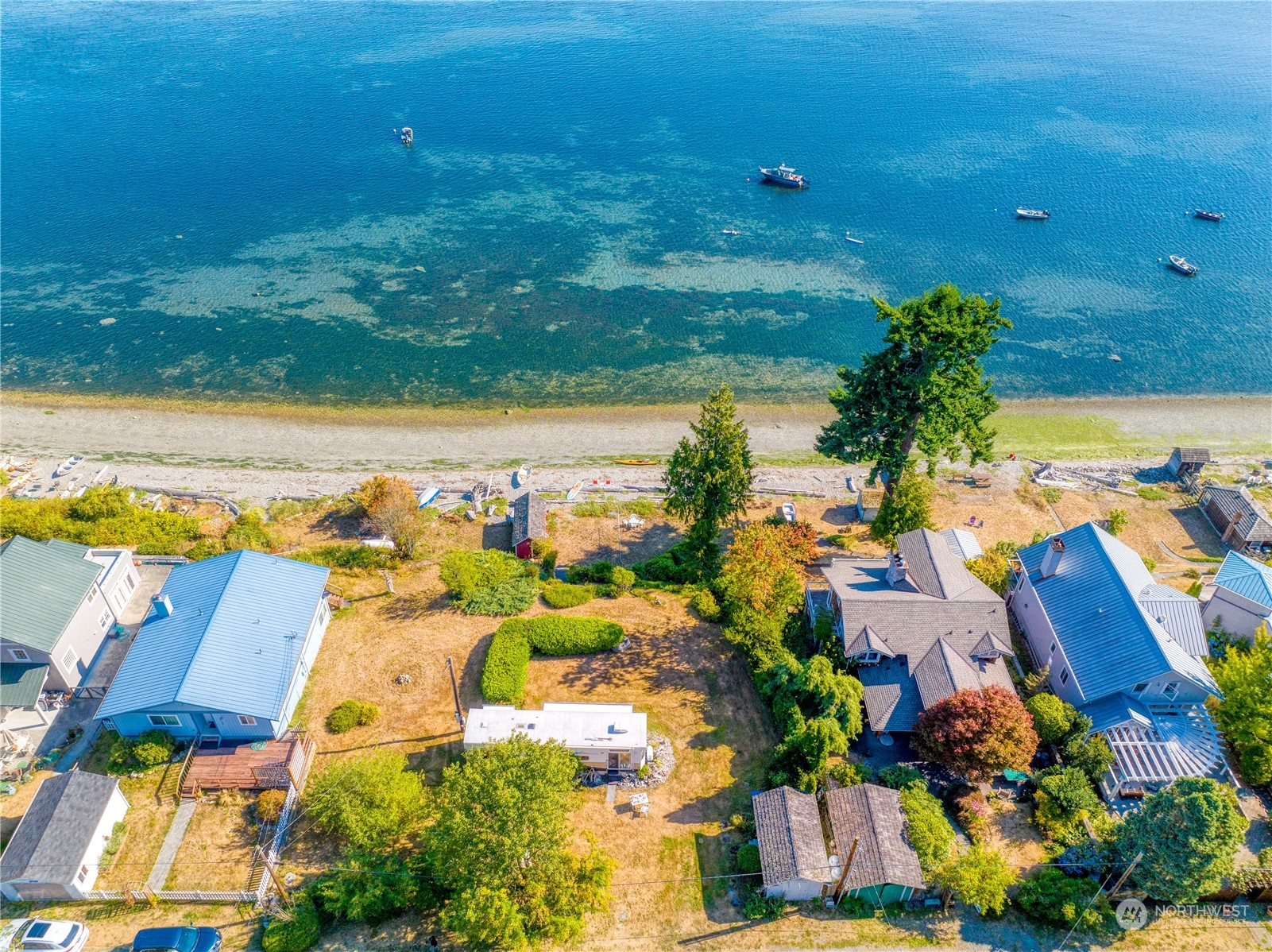 The trailer is almost in the center of the 100-foot-wide lot. Again, most of the large neighboring homes are on 50 foot lots.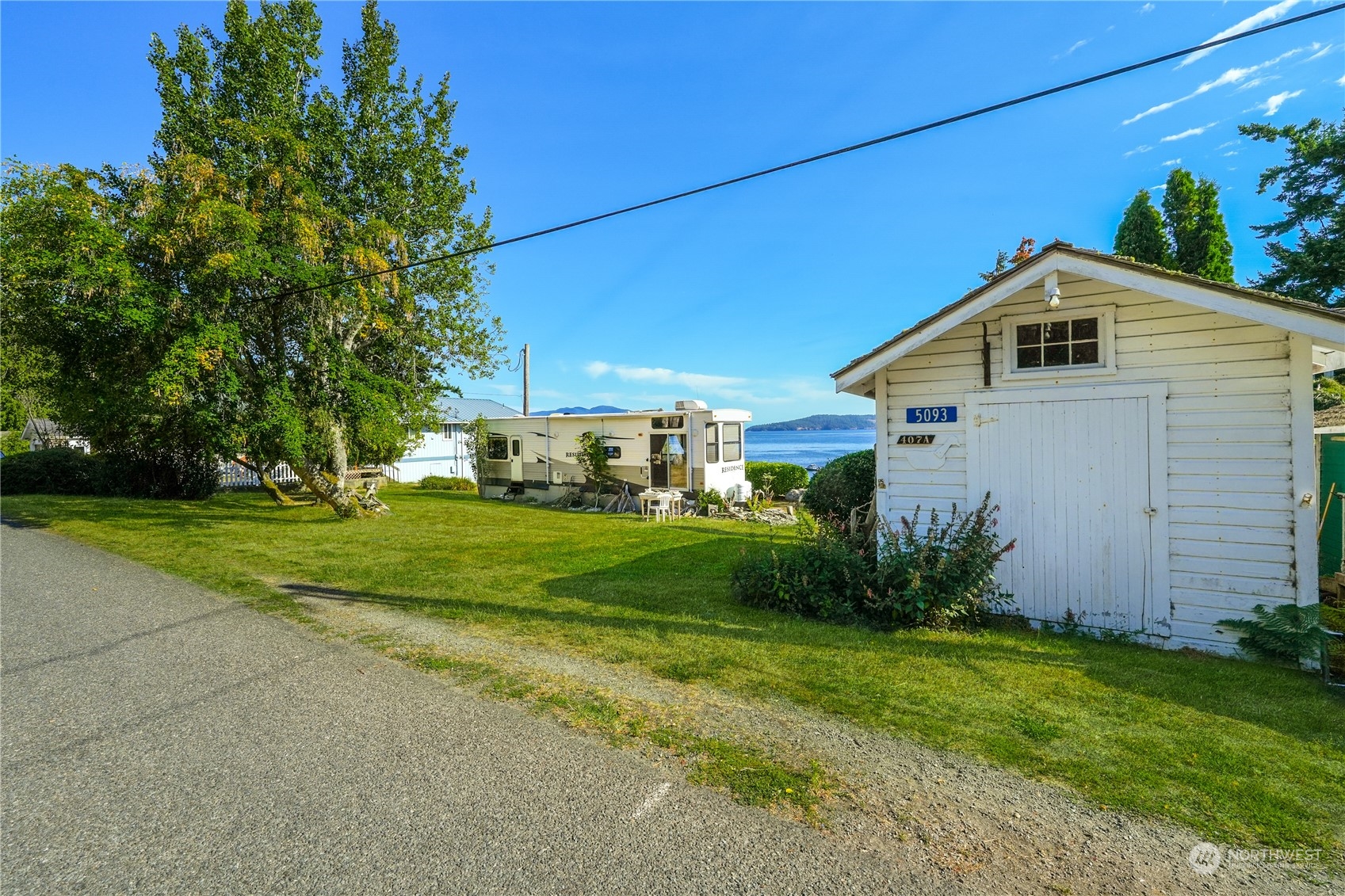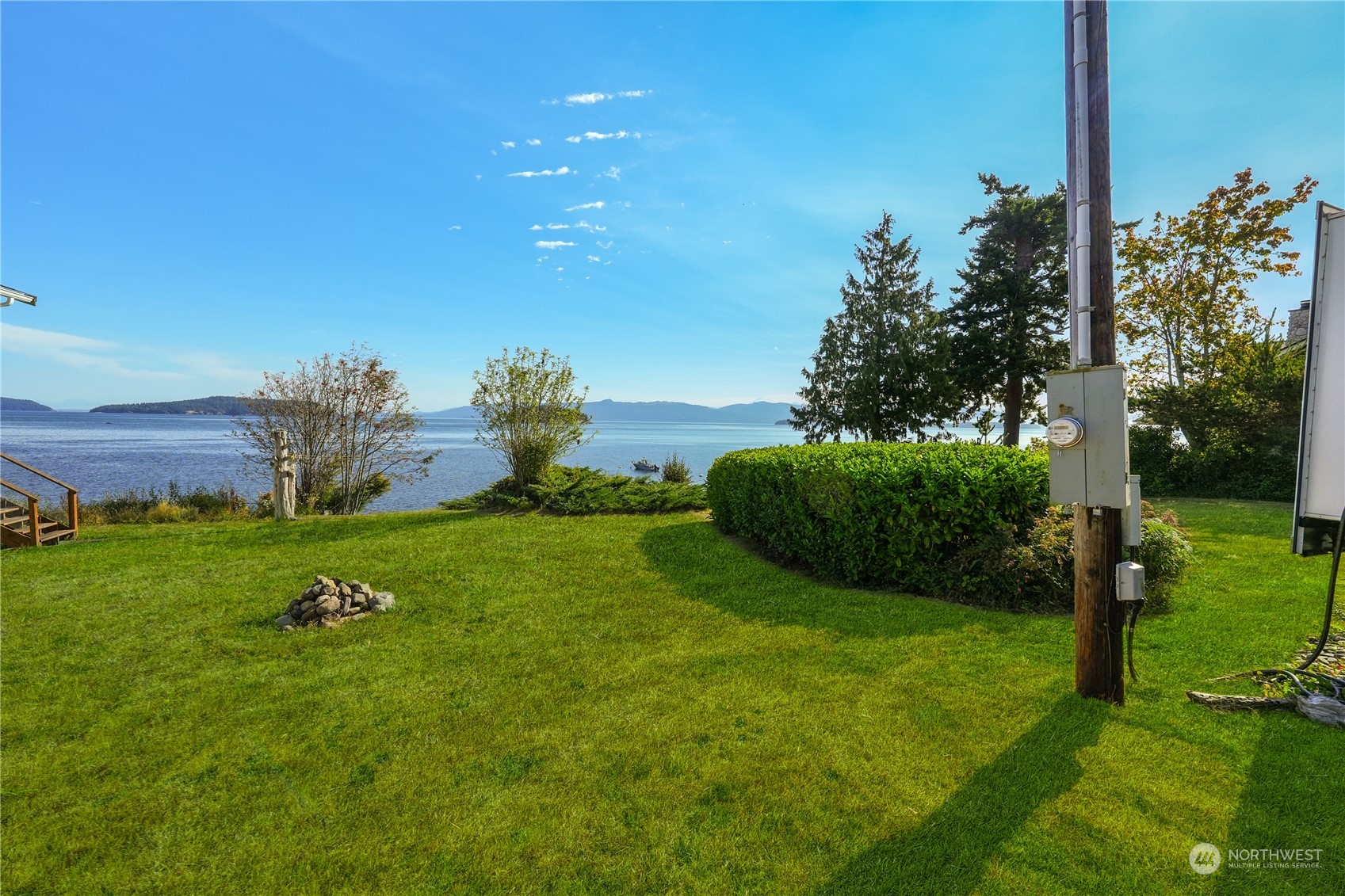 Lots of room to the north of the trailer.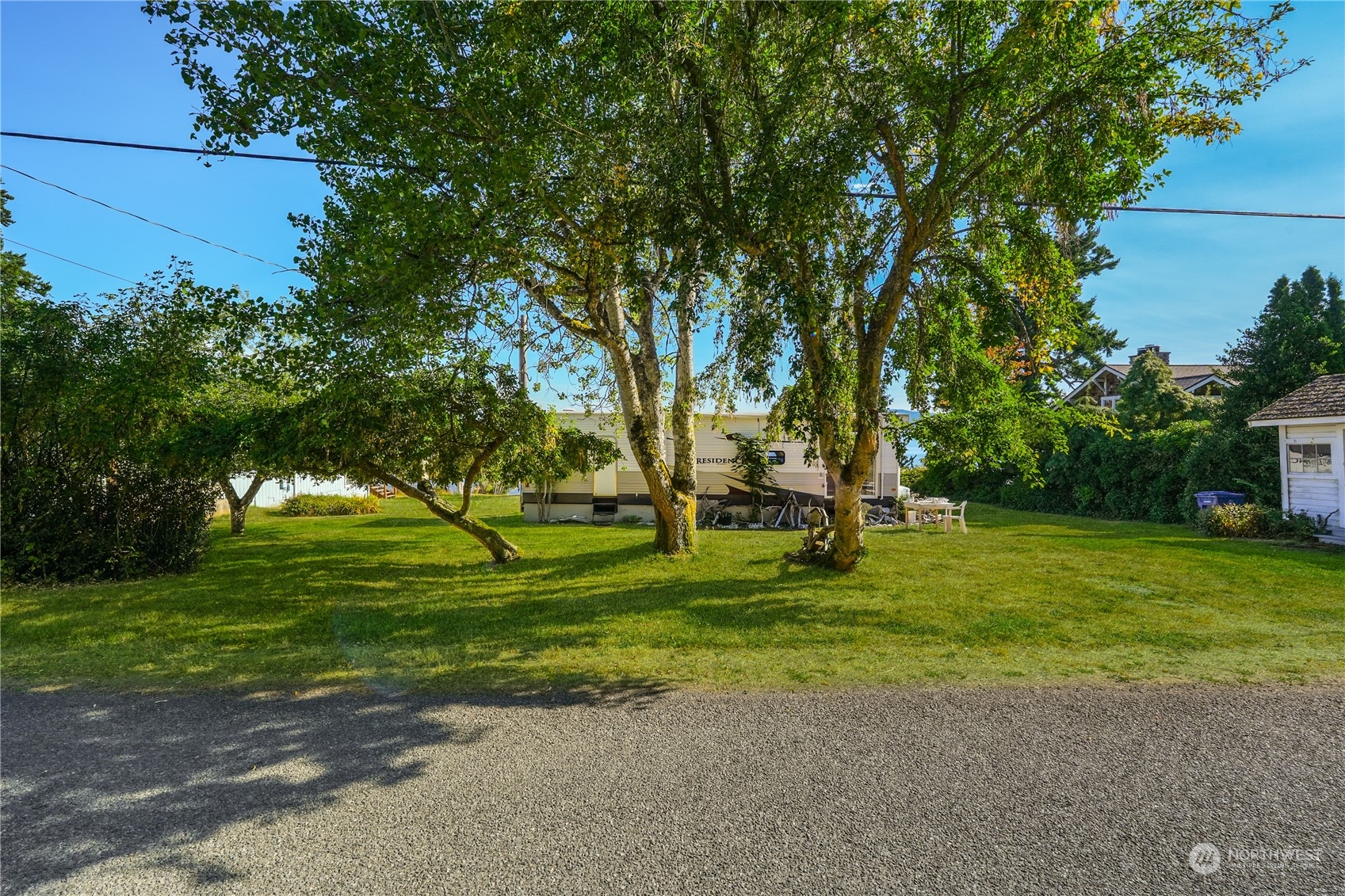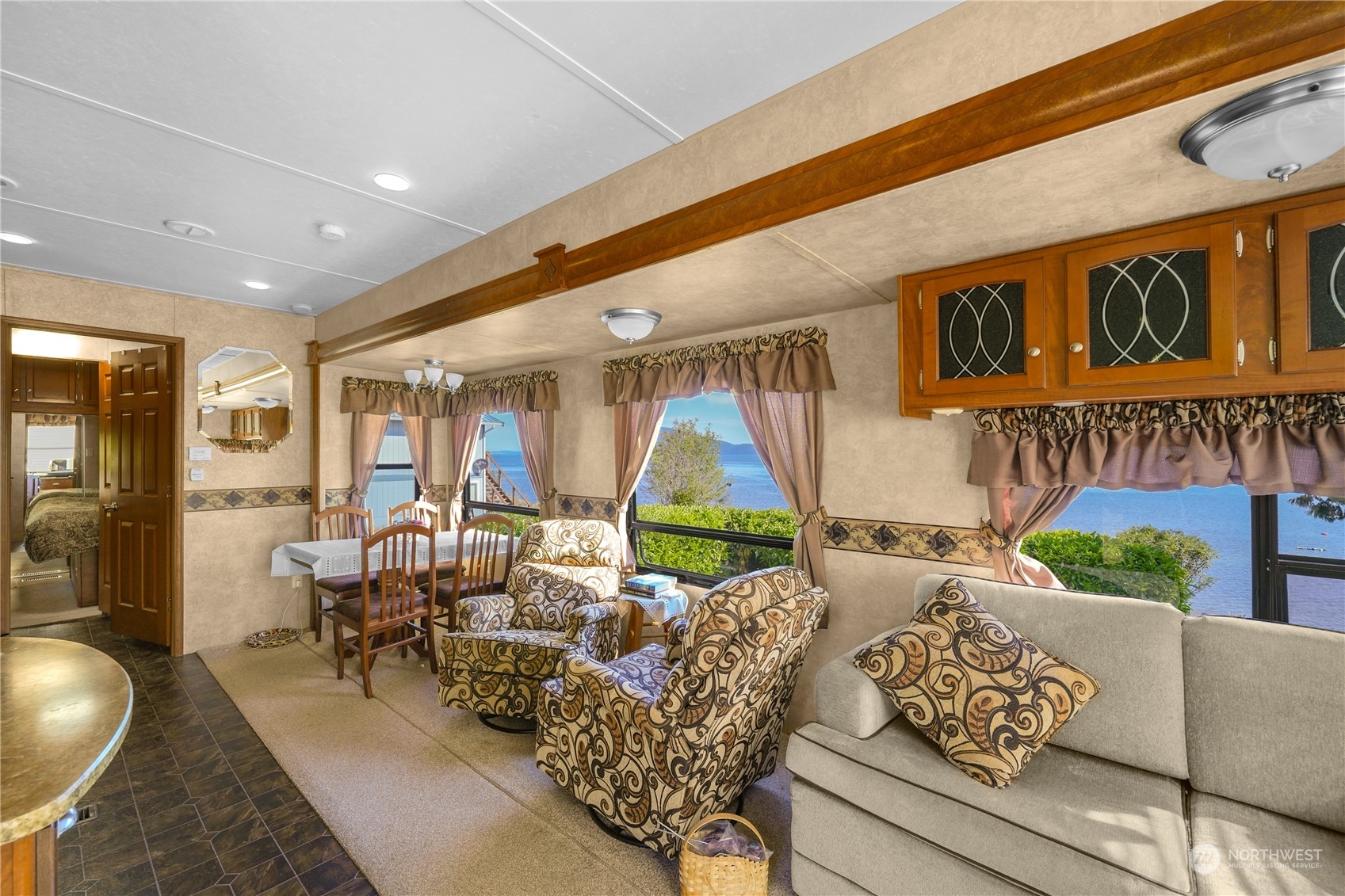 All of the furniture is custom made for the 2011 "Residence by Keystone" travel trailer. The couch folds out into a double bed.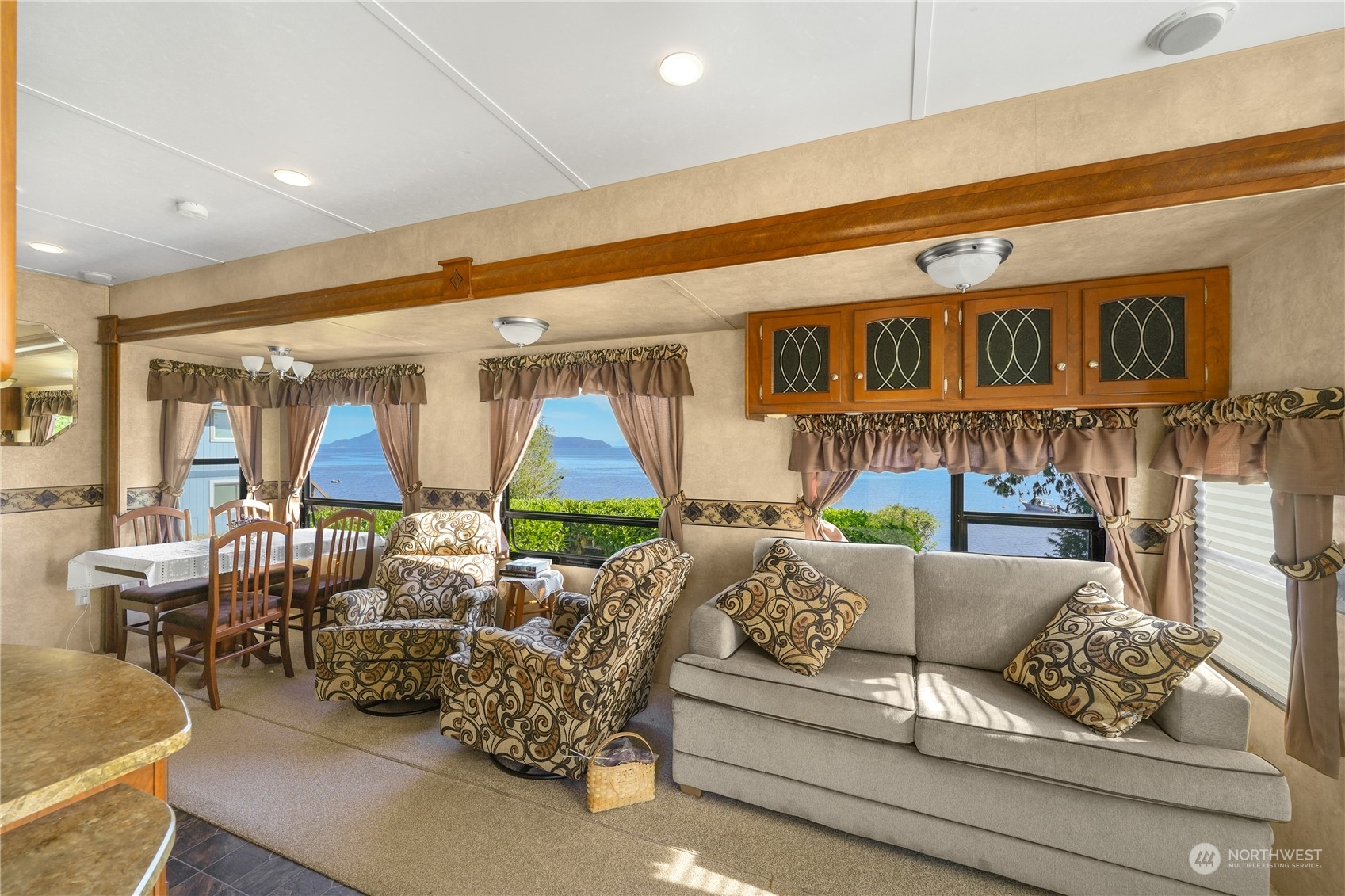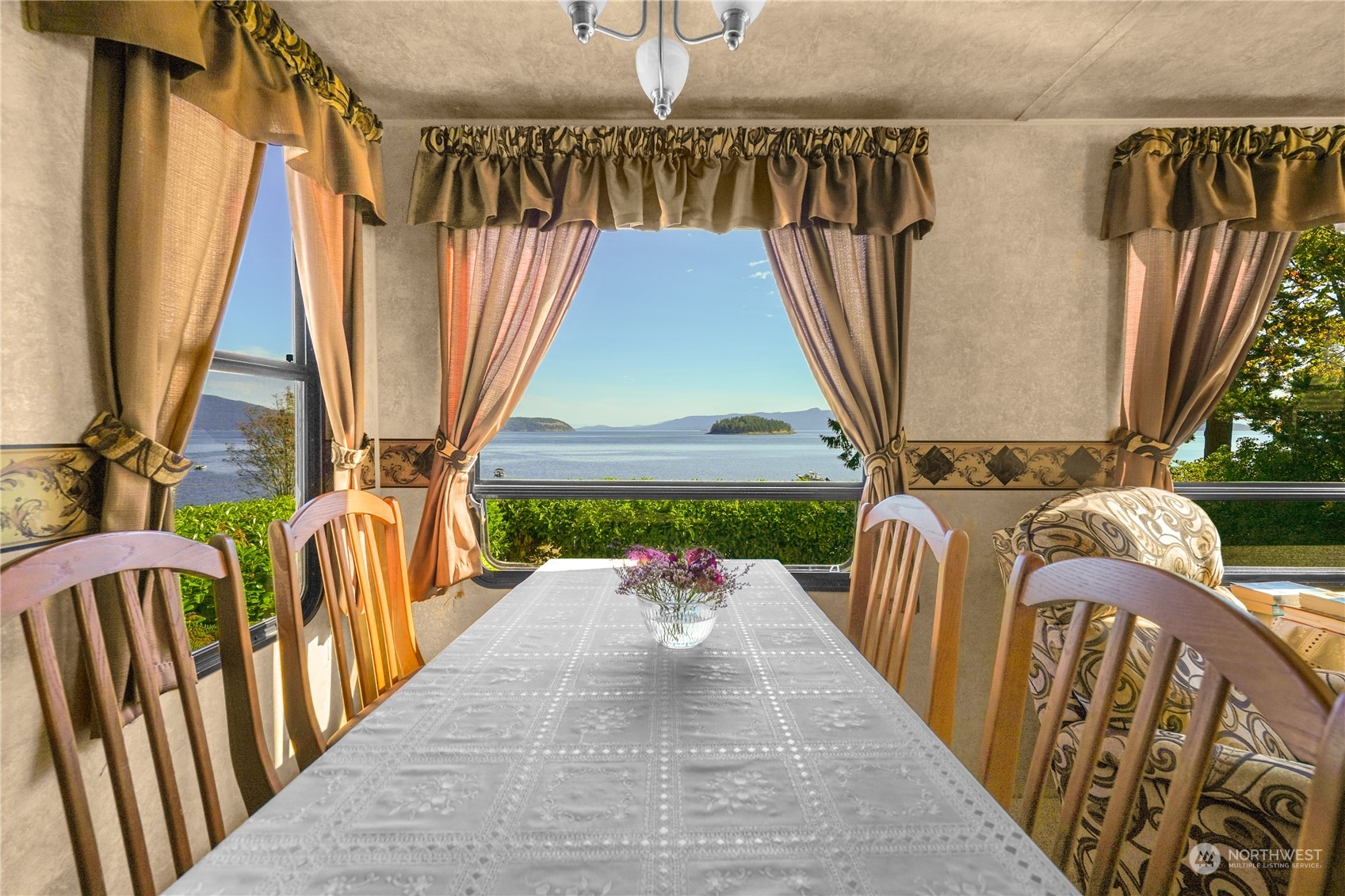 Extra big windows to view...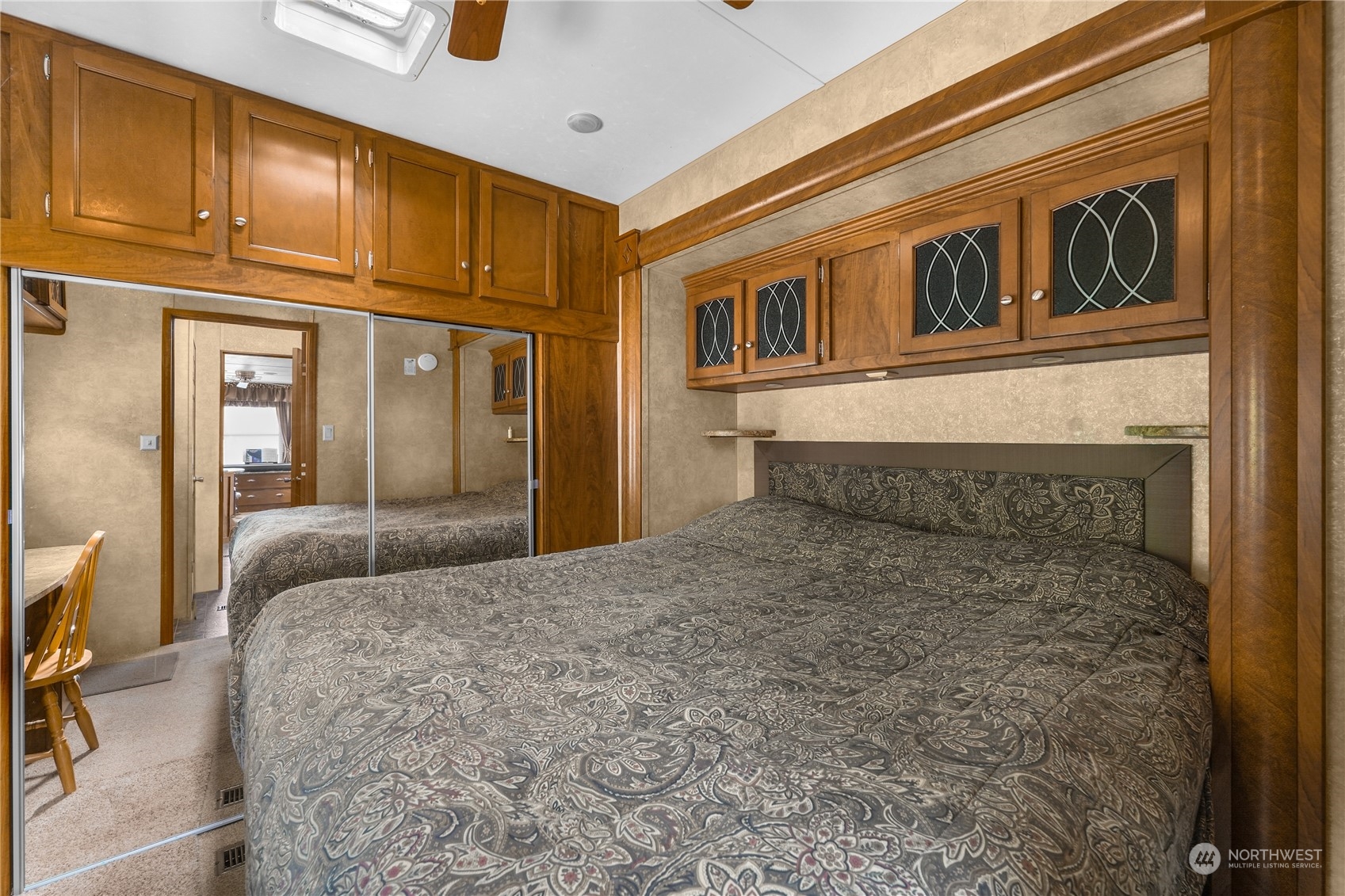 King size bed.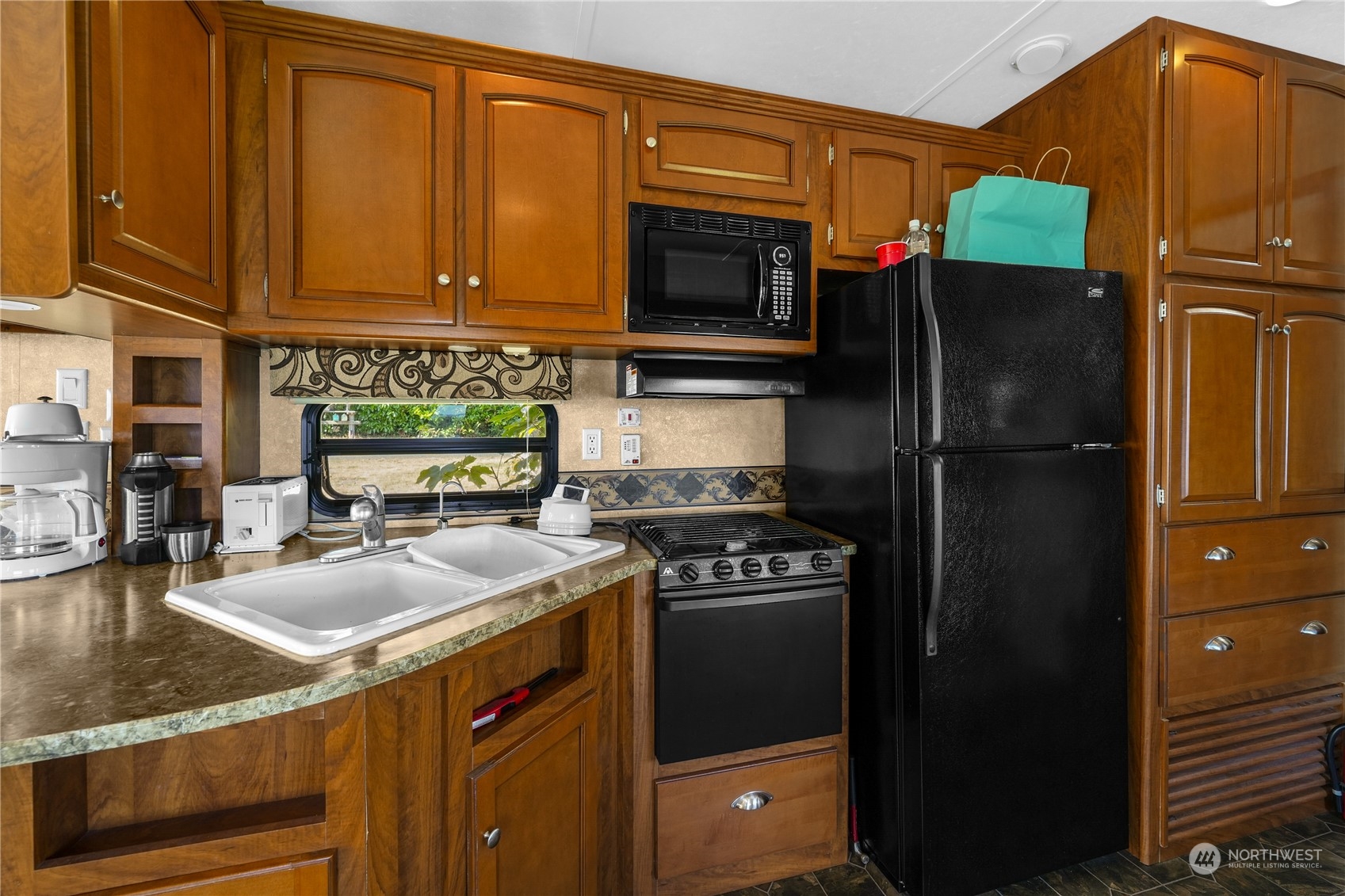 Great little kitchen with everything you need for now.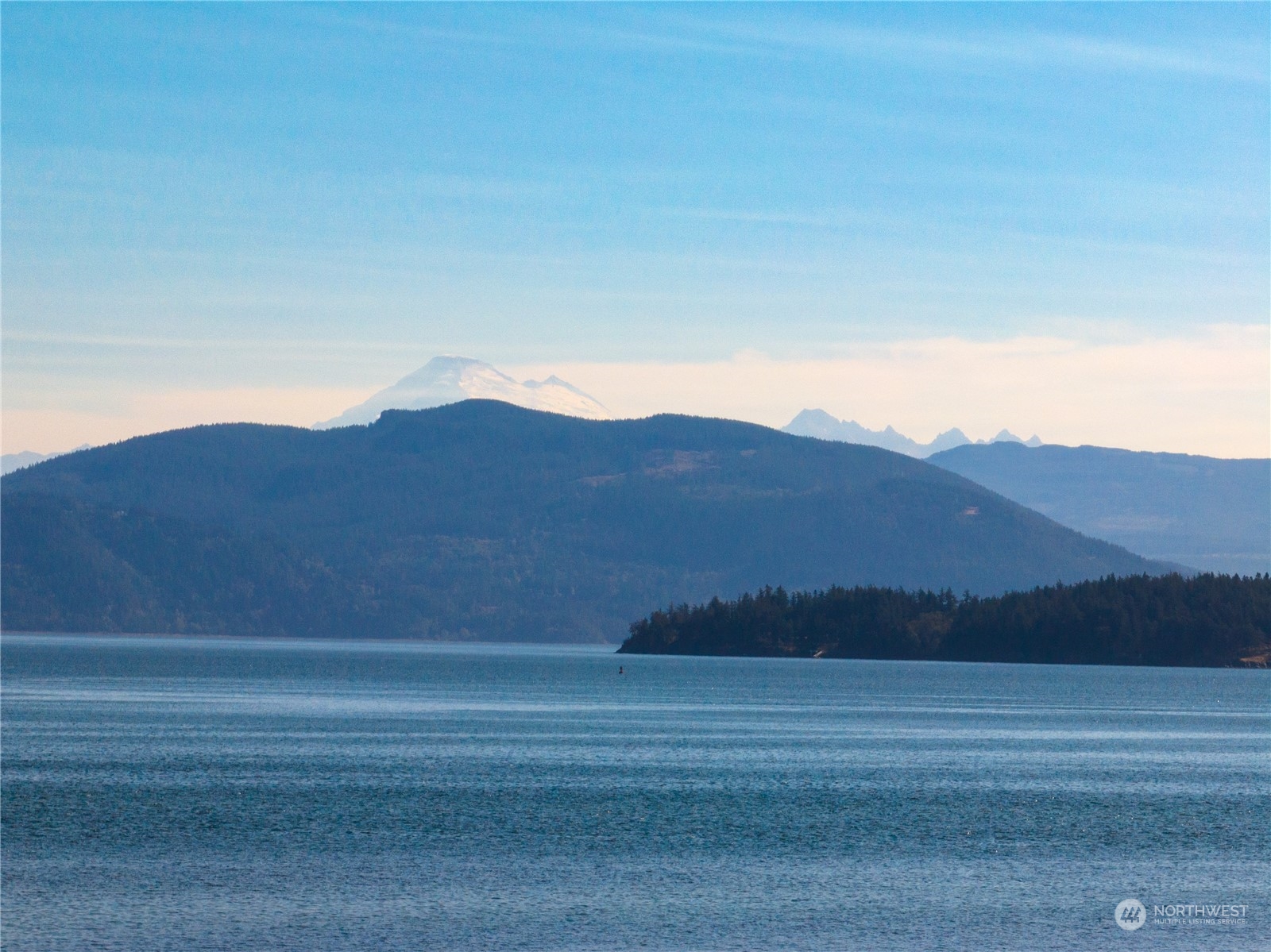 Mt. Baker
Another great view showing the size of the lot.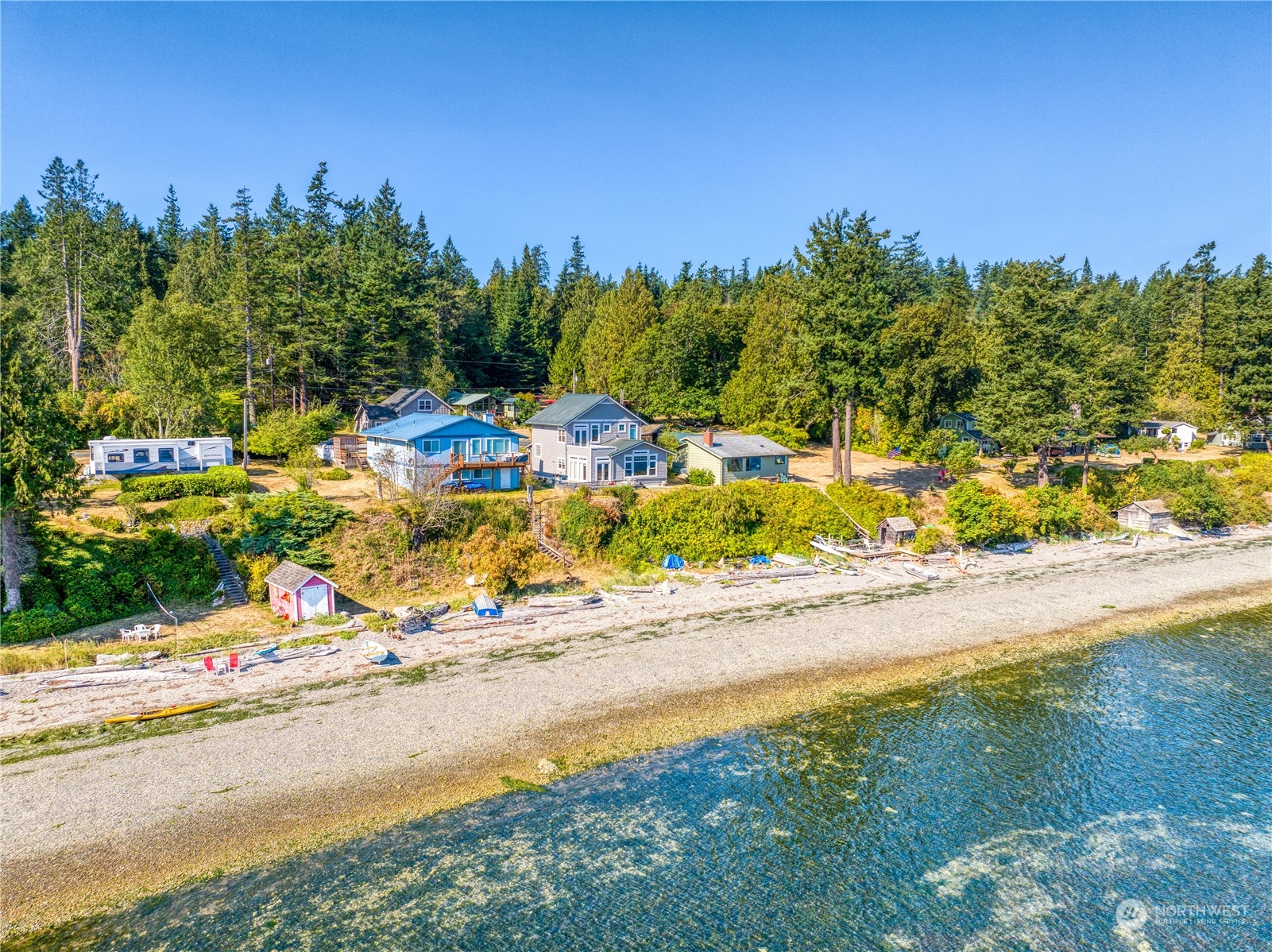 You can walk from miles from North Beach. Great beachcombing.
Great sailing in Bellingham & Padilla Bays.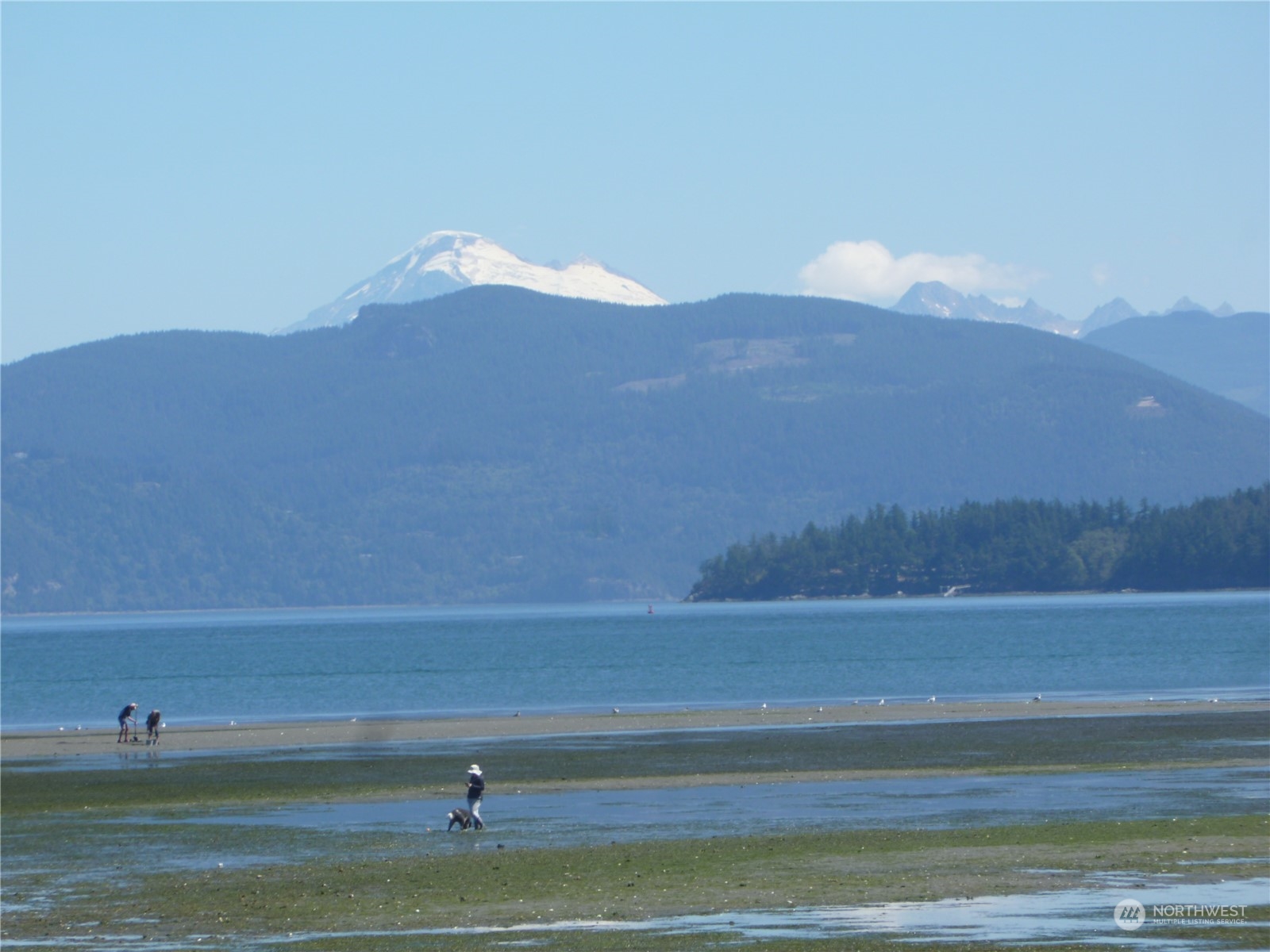 It's just such a fun tradition on North Beach!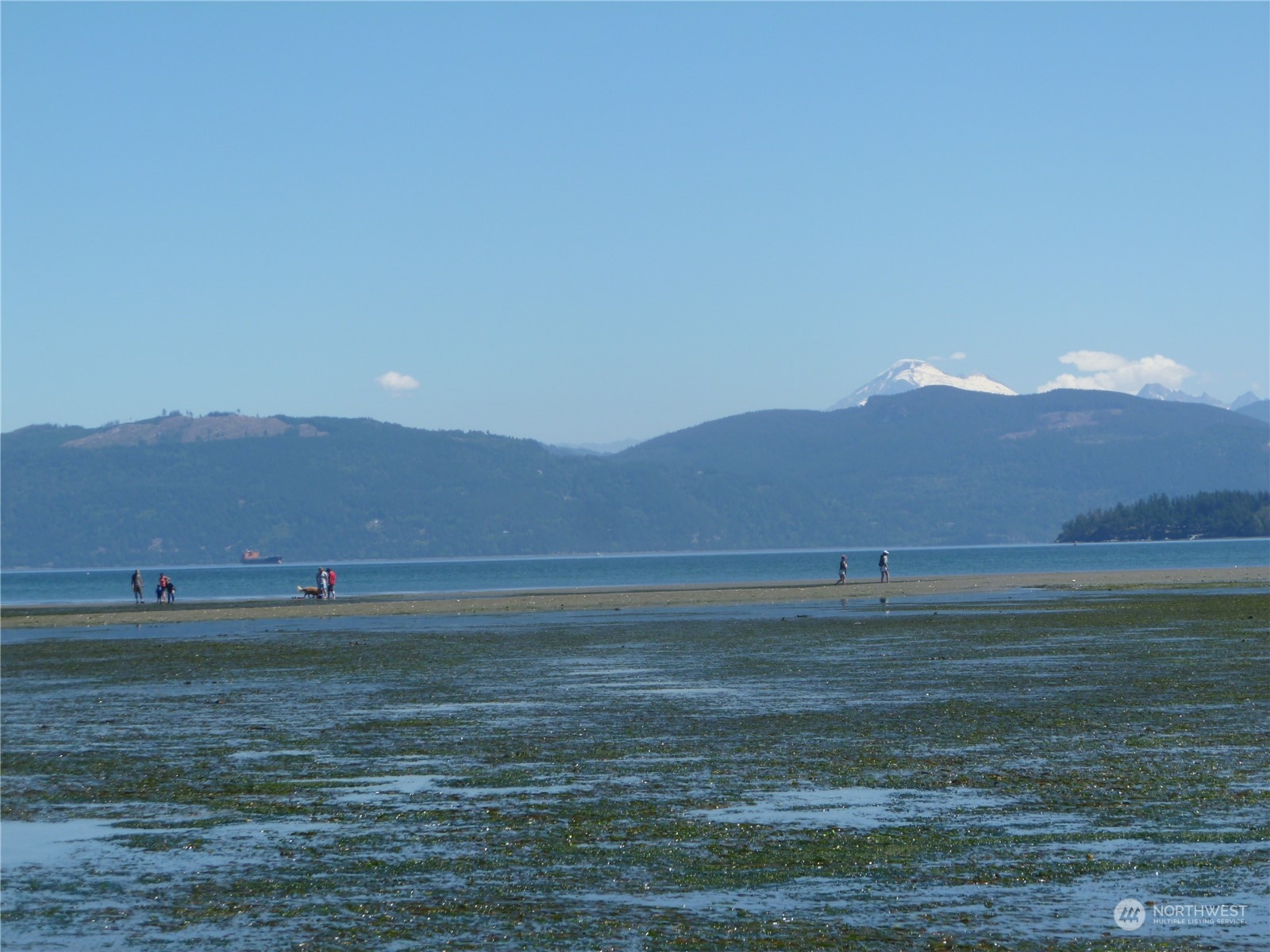 Neighbors get together.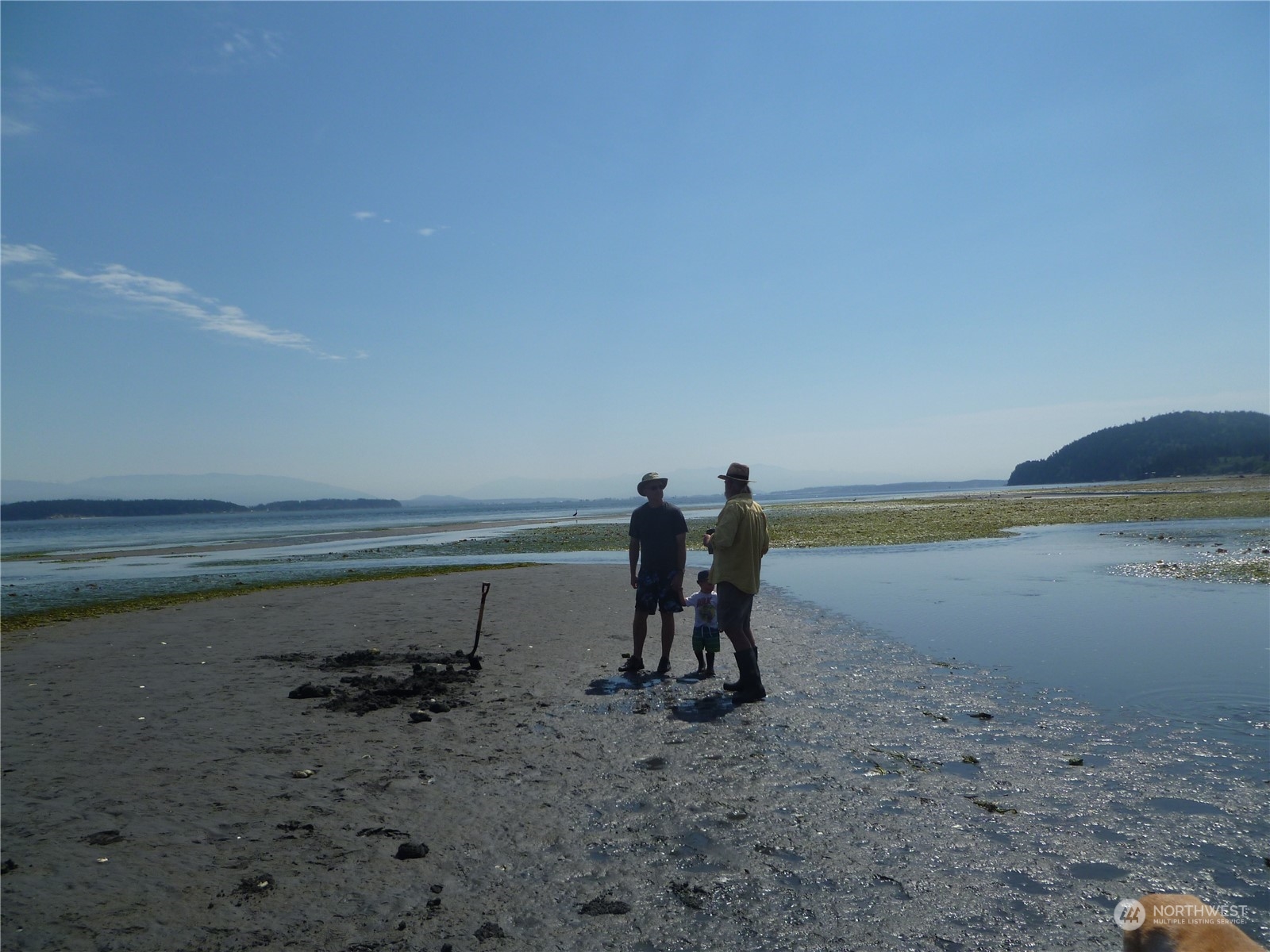 Digging clams out on the tide flats is a North Beach tradition. They tidelands are owned jointly with other neighbors.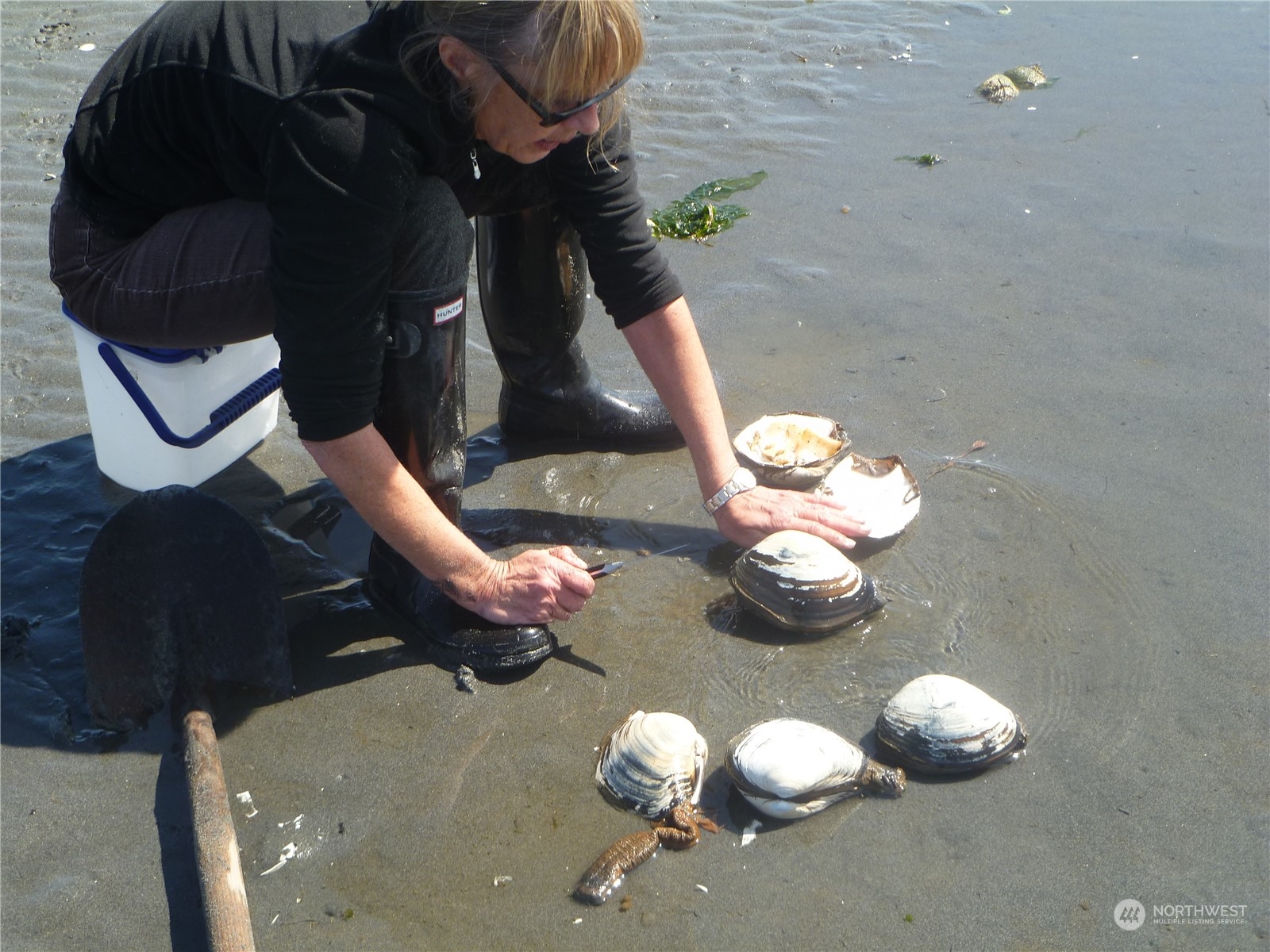 Horse clams on the tide flats. Their necks make great chowder & clam fritters.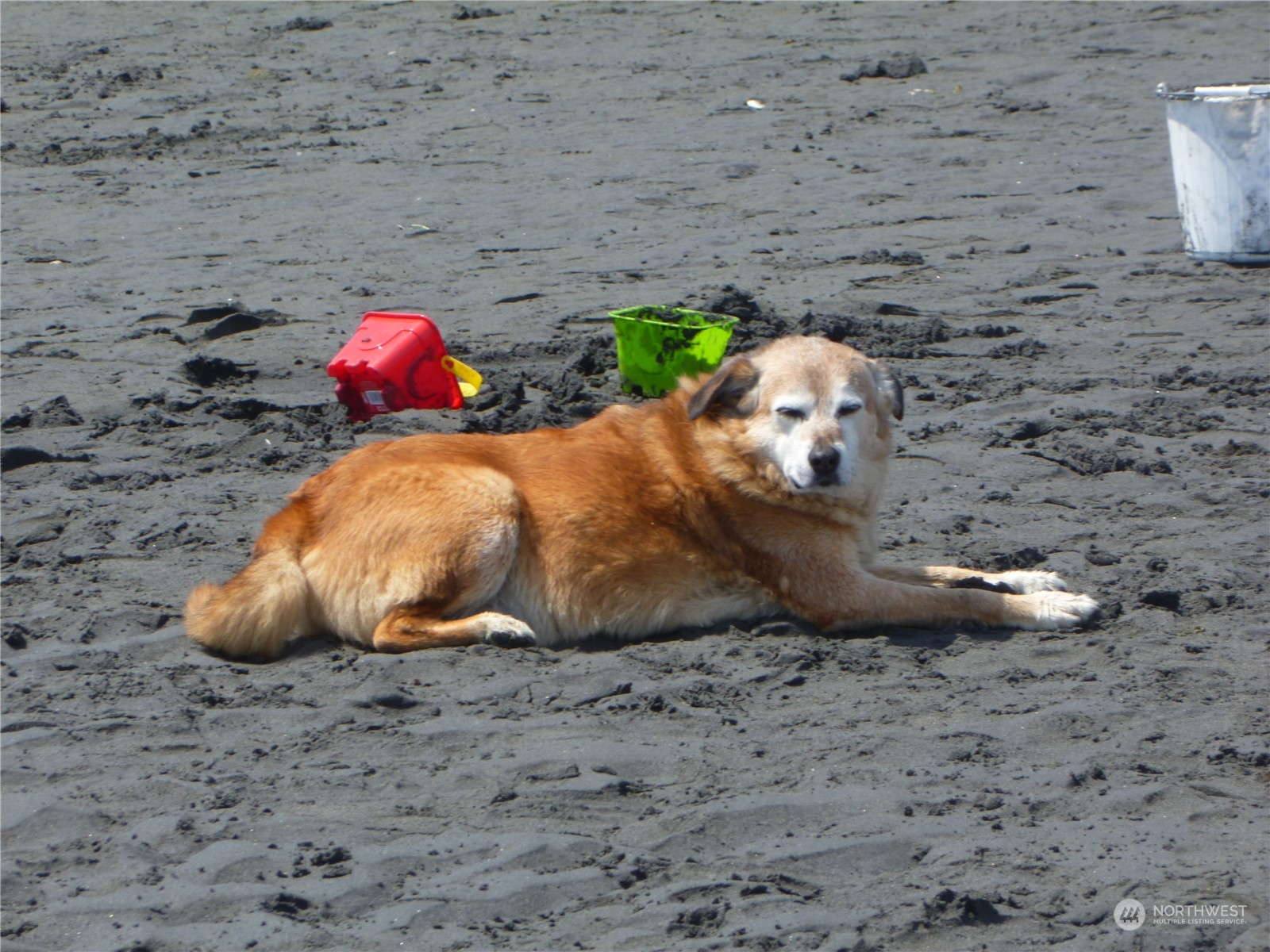 Kids and dogs love it!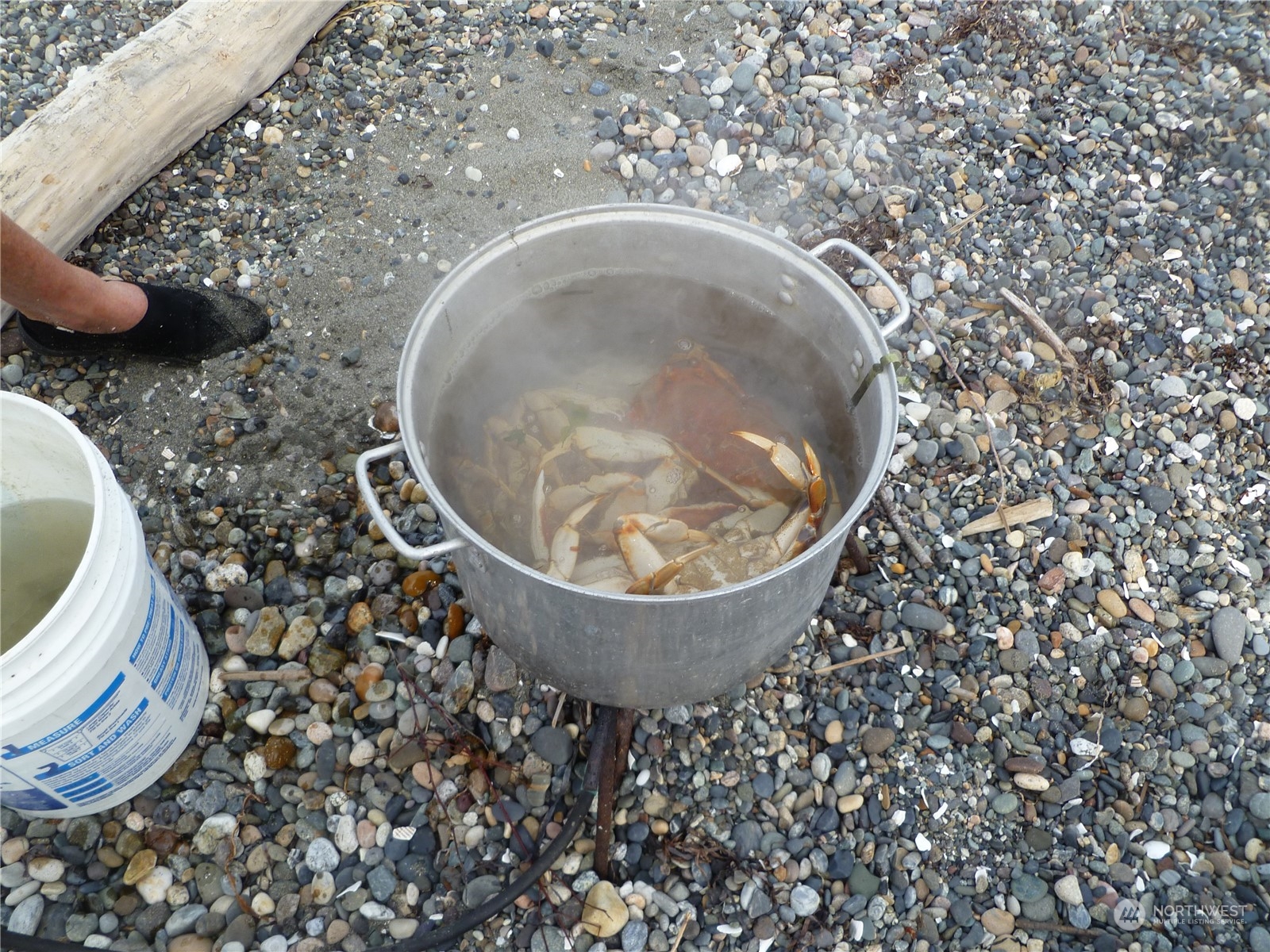 Not to mention it's really great crabbing right out in front.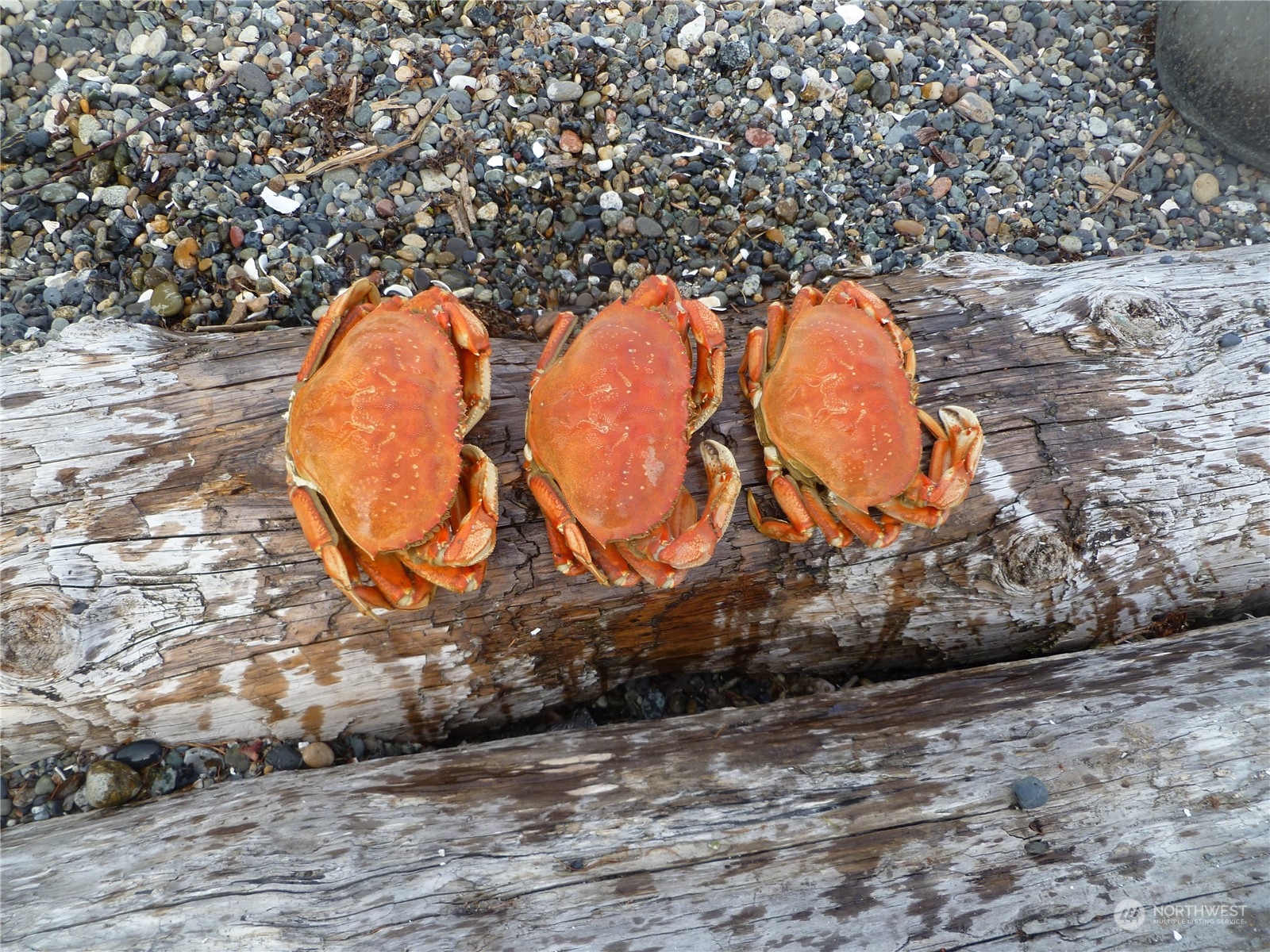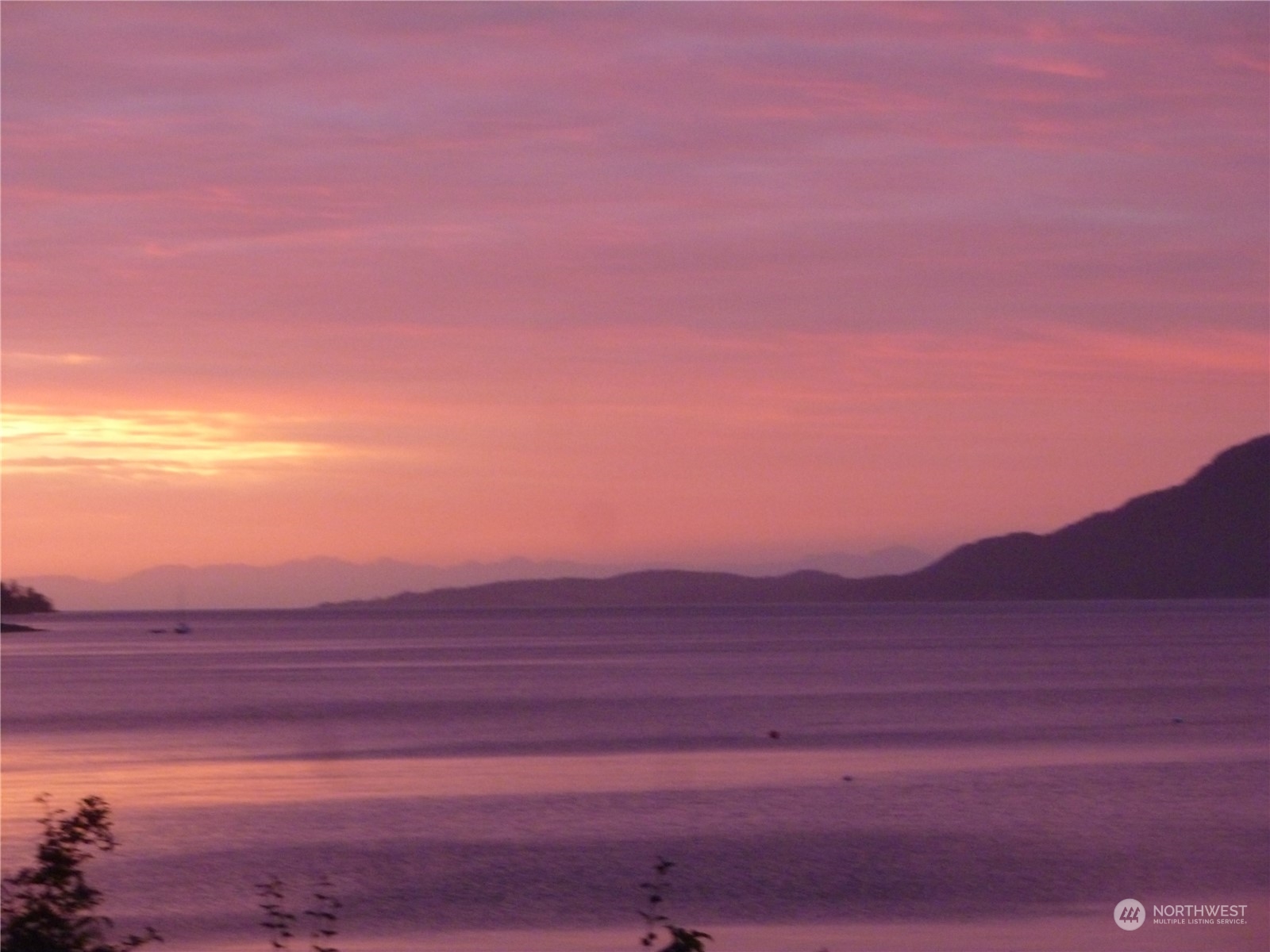 One of those purple sunsets.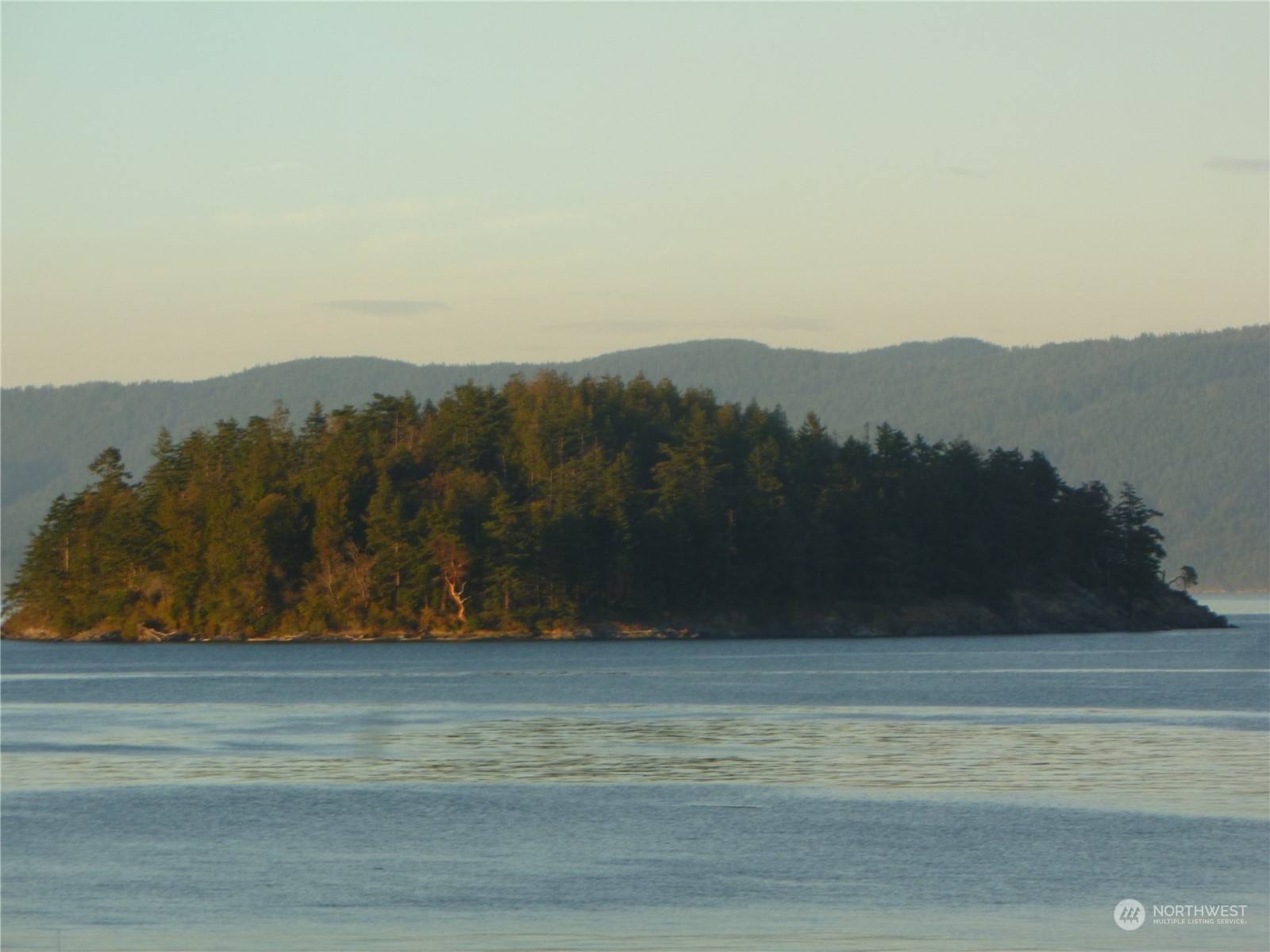 The madrona in middle of Jack Island always glows at sunset.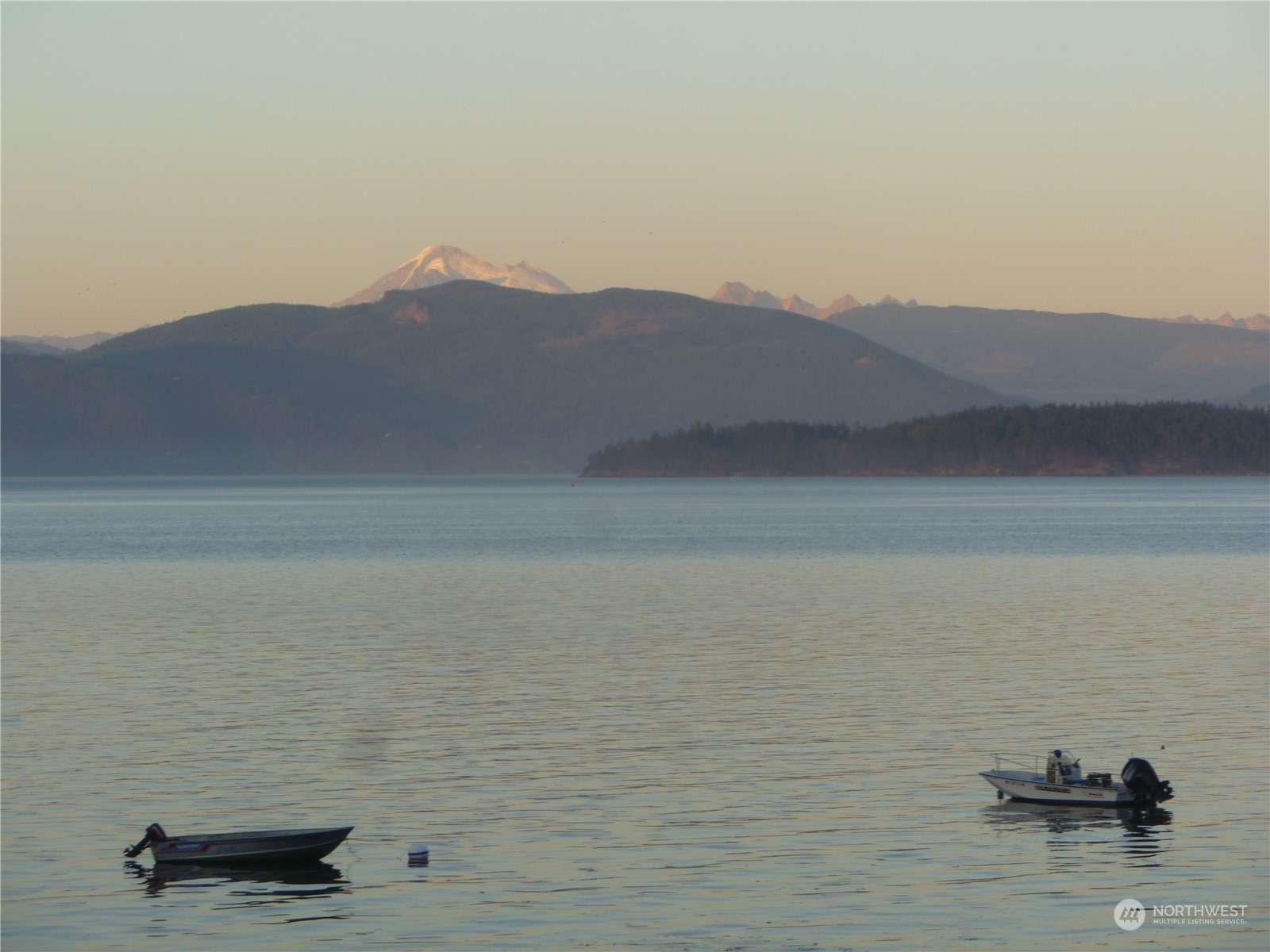 Mt. Baker also glows at sunset.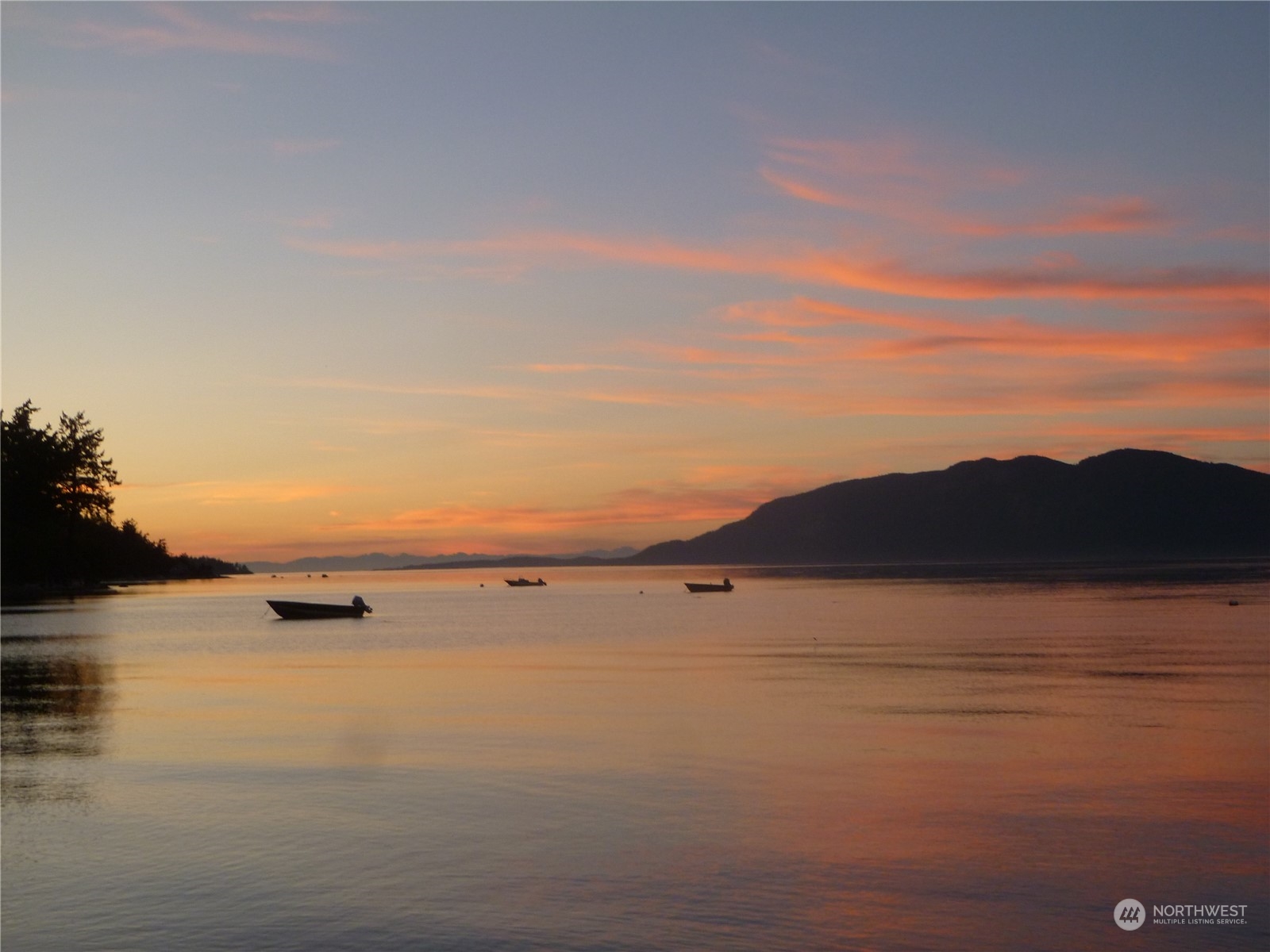 Another sunset view.